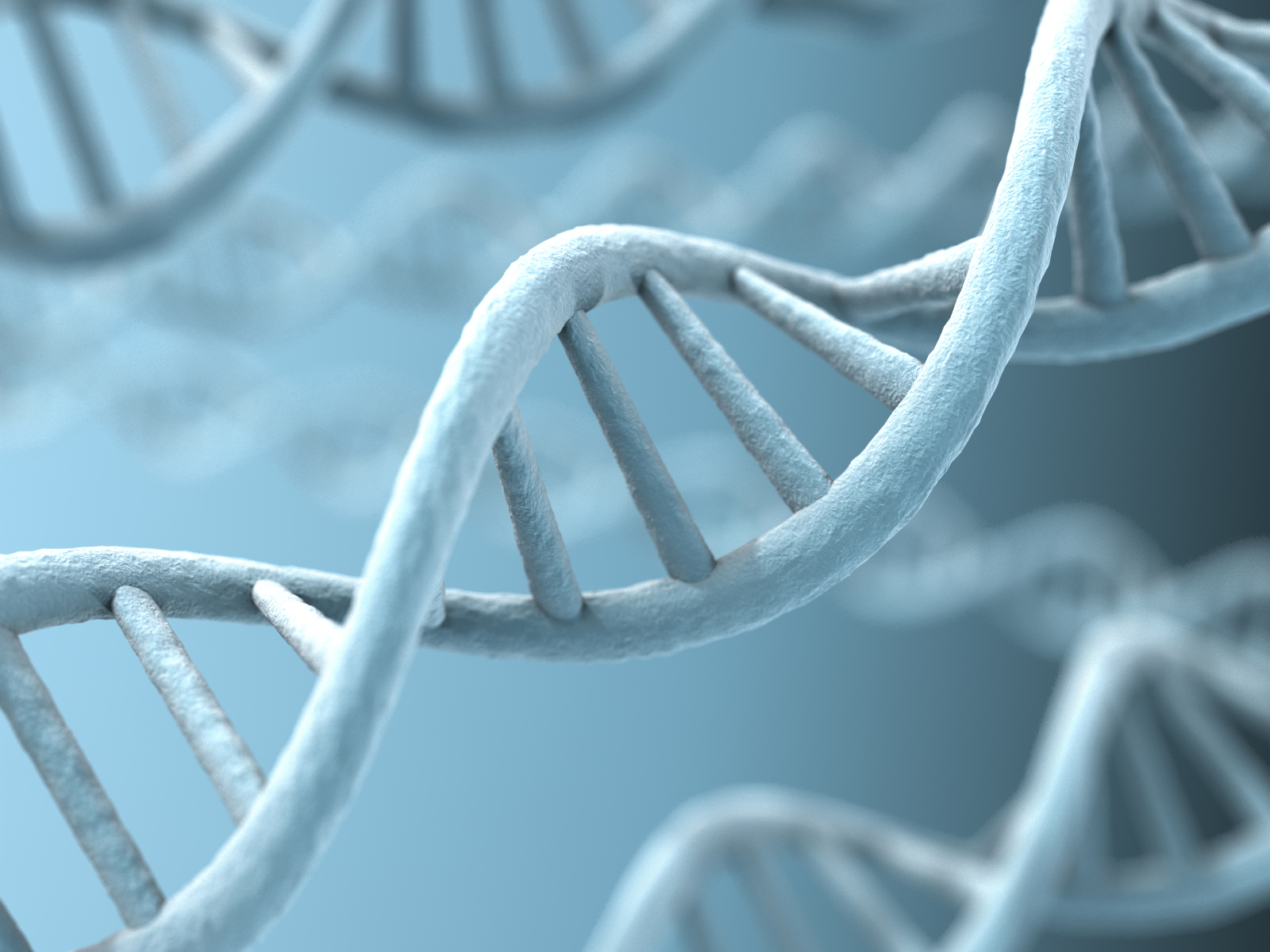 Blog | 2/28/2020
Overcoming Challenges to Realize the Promise of Genetic Medicine
Lessons Learned from the First Gene Therapy Launches
By Kelly Cockerill, Director; Carrie Jones, Vice President; Julia A. Gaebler, Partner
Health Advances was pleased to sponsor the 26th Annual Wharton Health Care Business Conference (Philadelphia, February 13-14, 2020), where panelists deliberated the impact of some of the most exciting new frontiers in health care, including the introduction and implications of novel gene therapies.
The development of innovative genetic medicines is destined to overhaul how clinicians treat patients with severely debilitating diseases. Since 2017, the FDA has approved four unprecedented gene therapies. Hundreds more are currently in development, with 30 potential launches by 2024.
One of the conference panels gathered stakeholders from companies at the forefront of these first gene therapy approvals – AveXis (Novartis), bluebird bio, and Spark Therapeutics – to discuss and debate how to overcome challenges to bring these innovative therapies to market.
Three critical themes emerged as key to improving patient access and outcomes with gene therapy:1. Creative and early engagement with payers and policy makers2. Programs to increase patient identification and diagnosis rate3. A strategic approach to manufacturing and supply limitations
1. Creative and early engagement with payers and policy makers
2. Programs to increase patient identification and diagnosis rate
3. A strategic approach to manufacturing and supply limitations
1. Creative and Early Engagement with Payers and Policy Makers
Insurers and payers are grappling with how to pay for these new therapies that may be administered once, but offer the potential for a lifetime of improved outcomes and commensurate downstream cost offsets. Several factors conspire to create an unchartered gene therapy payer and policy landscape:
There are particular challenges associated with assessing the value of these game-changing therapies, such as methodological limitations and uncertainties, and a dearth of empirical evidence about treatment outcomes, specifically treatment duration.
In the US, the implementation of Alternative Payment Models (APMs), Outcomes Based Agreements (OBAs), or Risk-Share Agreements (RSAs) which can permit payment over time based on proven efficacy, or discounts for a lack of efficacy, face significant hurdles.
One hurdle is the Medicaid "best price" policy (otherwise known as the Medicaid drug rebate program). This policy requires drug manufacturers to charge the Medicaid program the lowest or "best" price they negotiate with any other buyer. Thus, it limits a manufacturer's ability to offer significant discounts in APMs, since it would require that the same discount be offered to the entire Medicaid population.
Another challenge is a lack of adequate resources (by both insurers and smaller biotechs) required to negotiate, track, and/or execute the agreements, particularly for small patient populations.
Patient mobility between insurance plans raises questions about who should pay over time.
As a result, all panelists recognized the importance of investing early in market access focused work, including policy advocacy and health economics and outcomes research, years before launch. Given the slow pace of federal health policy in the US, the time required for new companies to identify and advocate for updates to Medicaid best price policy with respect to gene therapies, for example, is years before a drug may be approved. Similarly, validating assumptions for gene therapy value and pricing assessments and designing appropriate APMs can take years.
Novel ways to engage with insurers can pay off. Spark and AveXis (Novartis) noted that their early planning and flexible approach to payment options has driven positive coverage with payers in the US. In Germany, bluebird bio has succeeded in negotiating novel risk-share and outcomes-based agreements with the funds (local payer groups).
2. Programs to Increase Patient Identification and Diagnosis Rate
Proactive identification of eligible gene therapy patients is critical to improving patient access and demonstrating the value of therapy.
Many diseases that could be treated with gene therapies are rare and/or have limited current treatment options. Given that gene therapies can halt or slow disease progression, earlier treatment may be associated with better outcomes. For example, Zolgensma treats SMA (Spinal Muscular Atrophy), a progressive and fatal neurological disorder in infants, making the diagnosis and treatment exquisitely time-sensitive.
Understanding and isolating the optimal age of diagnosis is therefore critical. Additionally, estimates of the age of diagnosis and duration of therapy become important in supporting value and pricing discussions with payers about which patients will benefit, and for how long. AveXis (Novartis) is working to target newborns for treatment by improving newborn screening practices, while Spark has created a genetics diagnosis unit to better identify patients for Luxturna.
3. A Strategic Approach to Manufacturing and Supply Limitations
Genetic medicines offer unique manufacturing challenges such as scaling up sites to increase the number of custom-tailored doses that can be manufactured and patient selection in the face of supply limitations.
Scaling the manufacturing capacity of gene therapies requires significant planning, investing, and alignment with US regulators. For example:
Accelerated regulatory pathways have helped speed up clinical development but not the manufacturing approval timelines, potentially negating the effect of expedited reviews.
Quality testing is more difficult for gene therapies due to high biologic complexity of the treatments and may require novel approaches as science advances.
The effort to increase manufacturing capacity requires significant investment. For example, two years before its launch, ~130 of AveXis (Novartis)' employees (60%) were working in manufacturing. According to company reports, by the year of the Zolgensma launch for SMA, AveXis (Novartis) had invested in four manufacturing sites targeting >1,000 manufacturing employees. Only one of these sites is currently fully operational to date.
Given these challenges, patient demand may outstrip supply at and after launch. To accommodate this unique situation, AveXis (Novartis) consulted an independent bioethics advisory council and ultimately developed a lottery approach to determine patient selection, not unlike an organ donor list. While the outcome of this program is not yet known, one way or another, companies must plan for supply shortages in novel ways.
Conclusion
Gene therapies can significantly improve the lives of patients who previously had no treatment options. Now that science is beginning to overcome development hurdles, careful planning is required to ensure that manufacturing and commercialization barriers do not prevent or delay patient access.
###
ABOUT HEALTH ADVANCES AND THE AUTHORS
Health Advances is a strategy consulting firm that helps clients realize growth opportunities worldwide for healthcare technologies, products and services. Operating at the intersection of science, technology and business, our consultants work with senior executives and investors on their highest-stakes strategic decisions. The firm's deep understanding of the healthcare ecosystem equips Health Advances to identify pragmatic, innovative strategies and business models. These same skills help executives set their M&A objectives and rigorously evaluate transactions.
Regenerative medicine is one of the fastest-growing practice areas at Health Advances. Our work has covered a variety of modalities including cell therapy, gene therapy, gene editing, and RNA-based technologies. These modalities have been explored through the lens of market landscaping, market access and healthy policy, due diligence, indication prioritization, competitive positioning, and target product profile development.
Kelly Cockerill is a Director at Health Advances, with expertise in treatments for rare disease, and global payer strategy, health policy, and market access.
Carrie Jones is a Vice President and leader in Health Advances' Orphan Drug practice. At Health Advances, she has supported biopharma clients developing specialty and orphan drugs across therapeutic areas and modalities, including gene therapies, for over 12 years. Carrie helps biopharma clients advance novel therapeutics with support across the product lifecycle, from developing targeted portfolio strategies to defining efficient and effective product development and commercialization strategies.
Julia A. Gaebler, Ph.D., is Partner and Head of Global Market Access and Policy Strategy at Health Advances. She has 25+ years of experience in the biopharmaceutical industry and academia, in Global Market Access and Pricing, HEOR, Health Technology Assessment, Policy Analysis, and Health Services Research. A trained mathematical modeler, she works with biopharma, medtech, and digital health clients on pressing coverage and access challenges for new technologies.
For further discussion on these topics, contact us at biopharma@healthadvances.com.