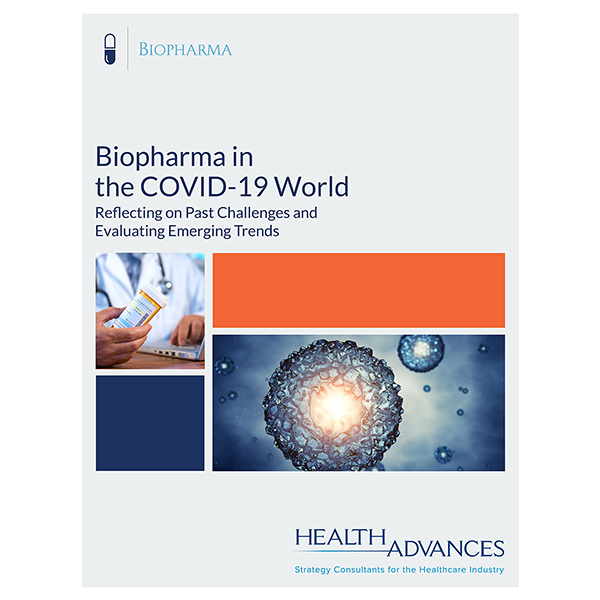 E-Book | 8/26/2020
eBook: Biopharma in the COVID-19 World
COVID-19 has proven to be a devastating and unprecedented global health crisis. The pandemic is especially complex for biopharma. The industry has been called upon to rapidly find therapeutics and vaccines that can treat, cure, or prevent the disease. Regulators are facilitating frenzied development efforts with new emergency approval programs. But, the only novel treatment to have emerged thus far – Gilead's remdesivir – has been criticized for its cost, as was Moderna's announcement on the target price for its frontrunner COVID-19 vaccine. Meanwhile, the precipitous economic downturn is affecting topline revenues and access to capital; clinical development timelines are under pressure as COVID-19 has limited access to trial sites; and supply chains are coming under scrutiny as governments seek to ensure reliable access to treatments.
In this eBook, we explore some of the key challenges highlighted above. We consider how the biopharma industry has been impacted by crises and recessions in the past, and how it is currently endeavoring to develop treatments for COVID-19, including more near-term antibody treatments and longer-term vaccines.
Our biopharmaceutical sales resilience chapter looks back at how biopharma fared during the great recession of 2008-2009 and draws lessons for today's biopharma companies who are facing similarly perilous economic conditions.
In our protective antibody chapter, we discuss the prospects for plasma-derived and recombinant antibodies to serve as a treatment (perhaps even prophylactically) for COVID-19 patients. These treatments may be a bridge to an effective vaccine, but have unique challenges related to supply, quality, treatment protocols, and regulatory guidance.
In our final chapter, we discuss the outlook for the ultimate solution: a vaccine. Here, we review some of the more novel approaches which have greatly accelerated development timelines (e.g., Moderna's mRNA vaccine) and compare them to slower but perhaps more reliable methods (e.g., Janssen's adenoviral vaccine candidate).
At Health Advances, we're exploring these and other ways in which COVID-19 may change the global healthcare industry in an ongoing blog series. Health Advances has always been at the forefront of technological innovations and industry trends in methods and models for providing healthcare. We help our clients understand the future, so they can make more informed strategic decisions today.
Download the full eBook here.
###