Long-Standing Commitment to Overcoming the Distinct Healthcare Challenges Faced by Women across the World
Women's health involves the treatment and diagnosis of diseases and conditions that uniquely impact a women's physical and mental status. Our Women's Health practice at Health Advances draws upon 30+ years of experience in medical devices, diagnostics, therapeutics, and digital health to provide bespoke strategic recommendations to our clients providing healthcare products and services to women.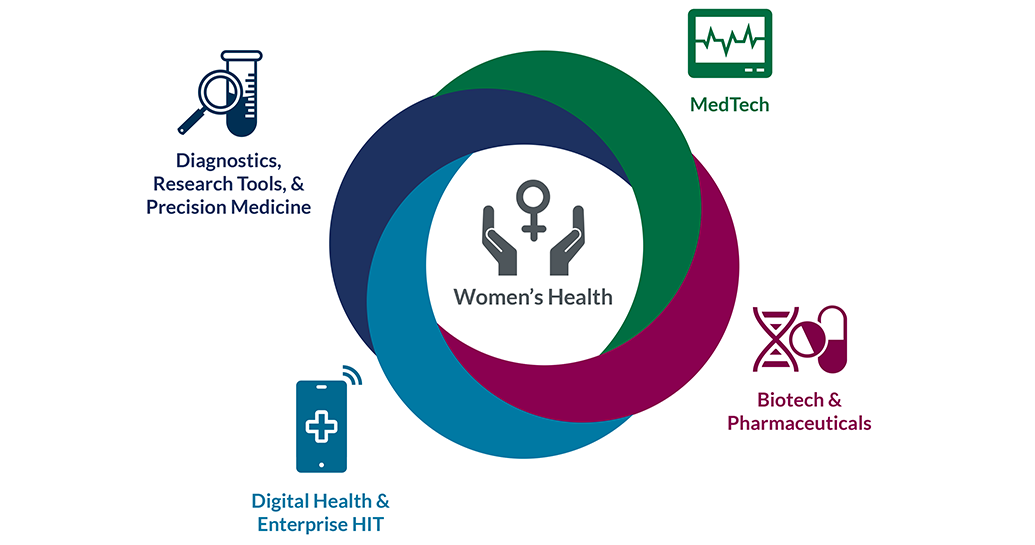 ---
How We Help
Health Advances has been advising our clients on the diagnosis and treatment of numerous women's health conditions for over three decades. We pair our leadership's deep cross-sector expertise with the technical aptitude of PhDs and MDs to help companies succeed in the women's health arena.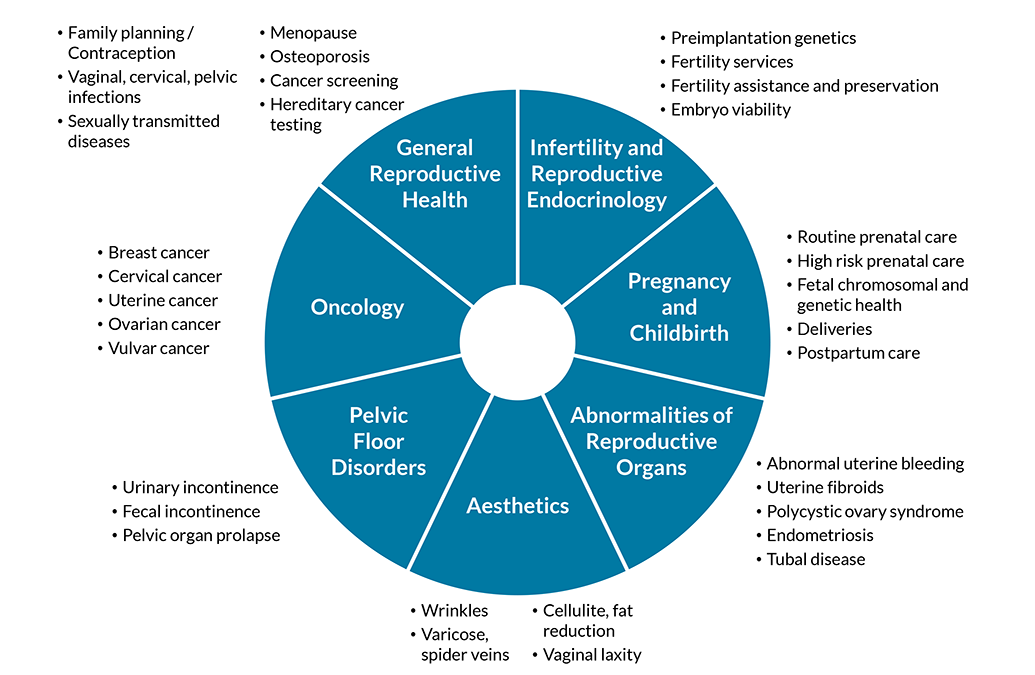 Women's Health Case Studies
Health Advances worked with a device company to develop a strategy to enter the women's health market. The team profiled and evaluated several key women's health indications including endometriosis, stress urinary incontinence, over active bladder, contraception, and vaginal laxity. Health Advances leveraged the clinical literature and spoke with over 40 general gynecologists to provide overviews of the current treatment paradigms for these indications, as well as identify key trends and unmet needs. Health Advances identified technologies in development and/or on the market for each indication that the client could consider and identified several strategic paths for expanding the client's presence in women's health.
A leading diagnostic manufacturer wished to identify diagnostic tests in the obstetrics space to complement its current portfolio and evaluate potential BD targets. Through interviews with clinicians in the US, 5EU, and Australia, our team first performed a landscape assessment to understand current testing paradigms, evaluate unmet needs, and identify emerging diagnostic products and companies. The team then prioritized the product companies and performed a comprehensive assessment of the three most promising targets. Our resulting recommendations guided our client to pursue discussions with several of the identified companies.
Working closely a leading consumer digital health company specializing in wearable devices, we developed a strategy to win in the market for digital solutions for pregnancy and baby care. Building on deep understanding of the client's core capabilities and a robust assessment of industry trends, the competitive landscape, and customer needs, we created a complete strategy for developing and marketing digital solutions to expecting and new parents, including use cases, value proposition, positioning, product roadmaps, channel strategy, and revenue projections. The analysis included detailed mapping of the new parent journey, including health events, emotional triggers of purchasing and behavior change, and purchasing patterns.
Women's Health Leadership
Biotech & Pharmaceuticals
Diagnostics, Research Tools, & Precision Medicine
MedTech
Digital Health & Enterprise HIT
Investors