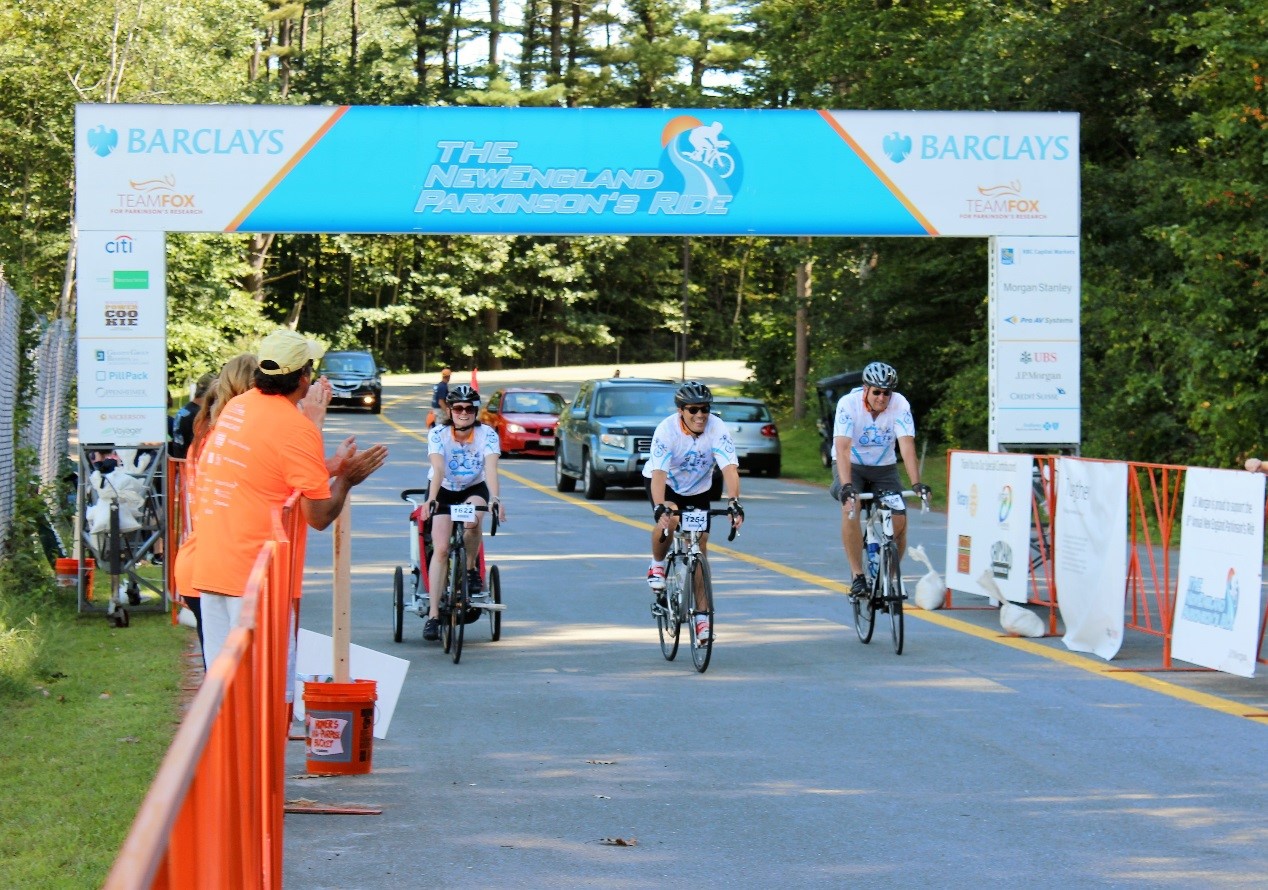 Blog | 11/18/2015
A Bottoms Up View: Bike Shorts Can Only Make Sense on a Bike
by Bruno Nardone
A lot of folks are committed to healthcare in a lot of ways. Some work directly with patients, others dedicate their lives to research, while others lean shoulder to the yoke of making the health system work more effectively in myriad ways. At Health Advances we touch all aspects of the industry, but generally from the top down; working with executive teams to optimize business strategies aimed at improving the complex ecosystem of healthcare and life sciences. Because of this orientation and the scale of the focus areas analyzed, these efforts can sometimes be abstract.
Occasionally, however, opportunities come along to truly support a great cause at the grassroots level, and it's very grounding to engage in tangible efforts to contribute to the good work happening across the industry. Such was the case with the opportunity to support the New England Parkinson's Ride that took place in late September of this year, a charity ride organized in collaboration with the Michael J Fox Foundation to raise funds for Parkinson's research. Health Advances has done a lot of work with organizations working on neurological disorders, and specifically for the Fox Foundation, so there is a very personal connection for us with this cause.
Shifting perspective, a group of Health Advances riders with friends and family recruits signed up for the ride and to be part of the fund raising efforts. Blessed with a beautiful day, we pulled on our bike shorts, which really are only OK to be out in public in when in contact with a bike, and hit the asphalt. We had a lot of fun and I encourage anyone in the field, and everyone connected to the cause, to consider participating.
In the spirit of every little bit helps, that ride, that day, raised over half a million dollars for Parkinson's research. I couldn't help but reflect on the fact that while top down planning is critical for moving big picture ideas forward, bottoms up efforts can not only make a huge difference too, but it can be tremendously rewarding for those of us who work at improving healthcare every day to do something with a very tangible impact.
(Picture) Health Advances Manager Kate McLaughlin (with son in tow), Vice President Bruno Nardone, and Partner Emeritus Skip Irving crossing the finish at the September 2015 New England Parkinson's Ride in Old Orchard Beach, Maine.
Bruno Nardone is a Vice President at Health Advances
Opinions expressed here are solely those of the authors and do not reflect the views of Health Advances LLC, its management, or affiliates