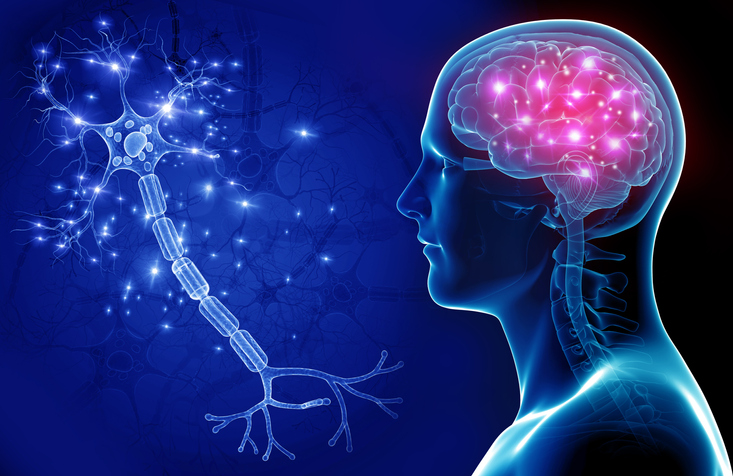 Blog | 3/29/2023
CNS Year in Review: Introduction and Large CNS Diseases
By Michael Davitian; Viren Makhijani, PhD; Drew Attar; Xiang Yu

Taking Stock of 2022
2022 was an eventful year in the CNS space. Several new therapeutics launched including Leqembi, the second of a new class of amyloid-targeting agents for Alzheimer's, and Relyvrio, which is only the third treatment for ALS, a devastating neurodegenerative disease. The CNS space also witnessed two of the largest biopharma deals of the year, including Pfizer's acquisition of Biohaven for $11.6B in May and UCB's acquisition of Zogenix for $1.76B, underscoring the interest that large- and mid-size biopharma players have in bolstering their portfolios with CNS therapeutics.
Taking stock of the last year, Health Advances identified several key themes and trends affecting the CNS space, which we will describe in upcoming blogs. In this blog, we discuss how drug companies and their investors have showed renewed interest in CNS diseases with large populations, including Alzheimer's, migraines, insomnia, Parkinson's, depression, and schizophrenia. In our next post, we will review the increasing use of digital solutions to support development of CNS medications (e.g., Neumora) and as treatments for CNS diseases (e.g., Otsuka and Click Therapeutics). Then we will show CNS has been a fertile space for developing novel therapeutic modalities like gene and nucleic acid therapies (e.g., siRNA AMVUTTRA), and discuss why we expect this trend to accelerate and the implications for developers of these novel products and others. In our last blog, we will conclude with a review of how larger biopharma players are developing their CNS portfolios.

Big Interest in Big Diseases
In recent years, drug development has skewed increasingly towards rare or niche populations with exceptional unmet needs where competition and price sensitivity are minimal barriers. CNS has been affected by also been affected this trend, epitomized by the launch of therapies for ALS (Relyvrio) and SMA (Zolgensma, Spinraza, Evrysdi). However, it is notable that CNS has seen a resurgence of interest in diseases with large populations where new therapies will often contend with low-cost generic therapies such as Alzheimer's and depression.

Drug Discovery and Preclinical R&D
Unsurprisingly, the discovery and development of differentiated mechanisms (e.g., anti-CGRPs for migraine, M4 agonists for schizophrenia) for these diseases has played a central role in enabling this trend. Improvements in drug discovery, particularly the growing use of artificial intelligence and machine learning (AI/ML), are likely to sustain this trend. Several examples are highlighted below:
Verge Genomics has developed a machine learning system that probes human genomic data using a variety of preclinical studies to identify and validate targets and drugs with a higher probability of clinical success. Its system is cyclical – beginning with human genomic data their platform identifies likely disease targets which are then analyzed in the context of clinical data before verification in human iPSC and animal models. All this data is being fed back into their model to refine which targets are most strongly linked to disease. This approach has led to their lead asset in ALS for the novel target PIKFYVE, and several other CNS programs including three for Parkinson's disease, an indication affecting nearly 1 million Americans.
MoSeq is a machine learning tool allowing for deeper analysis of animal models licensed by Neumora and Gilgamesh Pharma. The tool enables automated and unbiased analysis of behavioral assays commonly used in preclinical psychiatry, which has the potential to improve the speed, costs, and accuracy of drug development. Both Neumora and Gilgamesh have pipelines targeting a range of psychiatric disorders such as depression, schizophrenia, and opioid use disorder.
Septerna's "Native Complex" technology allows them to conduct in silico and in vitro experiments on previously inaccessible G protein-coupled receptor targets. By reproducing a wide range of receptors in their native conformation outside of a cellular environment they expand the number of targets explorable with techniques like structure-based drug design and high-throughput screening. Septerna is developing drugs for undisclosed CNS indications in addition to endocrine disorders.

CNS diseases have featured prominently among the early use cases for drug discovery and preclinical AI/ML technologies like these, including both small and large CNS indications.

Development Strategies
Many drug developers that have ventured into these larger indications are attempting to subdivide large disease populations and develop therapies where the risk-benefit trade-off vs. existing therapies is more pronounced. This blunts the competitive barrier posed by low-cost generic therapies that are typically entrenched frontline agents for these indications. Notable examples include:
Neumora, Alto Neuroscience, and others are leveraging precision medicine approaches in psychiatry. Neumora is integrating multiple data types (e.g., genomics, EEG, imaging, etc.) to identify patient subtypes affected by specific disease mechanisms targeted by their drugs and then mapping those mechanisms to phenotypic signatures which clinicians can easily identify in relevant patients. Alto is using brain function measures like EEG (among other assessments) to identify patients more likely to respond to their drugs.
Sage is seeking to disrupt traditional to treating depression chronically by providing an episodic treatment that can be given as an adjunct to ongoing antidepressant therapy.
Acadia is developing Nuplazid for use in schizophrenia patients with pronounced negative symptoms.

Commercial Potential
The renewed investment and effort in CNS large disease has resulted in some compelling products. This has led to surging sales projections for large indications such as Alzheimer's, Multiple Sclerosis (MS), Parkinson's, epilepsy, migraine, depression, and schizophrenia. Historically, sales in these indications (collectively) have steadily declined across the past decade, but recent and upcoming launches of differentiated therapeutics have led analysts to forecast annual sales growth of over 10% for the next five years.
Accordingly, small and mid-size companies that have pursued these indications and developed compelling evidence were rewarded by investors. Some examples include:
Biohaven was acquired by Pfizer for $11.6B for its migraine treatments, in one of the largest deals of 2022
Karuna raised $863MM in a public offering on the back of its positive data in schizophrenia
Neumora raised $112MM in a series B financing in October following its $400MM series A round in December 2021. It's lead therapy is for depression

Key Takeaways
Large CNS diseases – even those with low-cost generic competition – look increasingly attractive for developers: Improved discovery and preclinical research technology are accelerating the identification and validation of novel targets and compounds, increasingly sophisticated and targeted clinical development strategies are enabling developers to accelerate and de-risk development, and strategic and financial investors have shown a willingness to invest in these programs. That said, these indications require significant investment in clinical development and commercial infrastructure to realize the opportunity. Especially in this challenging market environment, companies will need to craft a compelling story for investors and partners and consider the role of strategic partnerships with large pharma early.
Investors and partners will vet the opportunity, value proposition and development pathway thoroughly, since the cost of development and commercialization are likely to be substantial. They will want to understand the value proposition relative to established and pipeline therapies. In many large diseases, established therapies will include low-cost generics, and where this is the case, navigating market access barriers will be a key consideration. Investors and partners will also evaluate whether there are early milestones which provide a signal to validate the drug's activity. These early signals will enable investors and partners to gate their commitment before embarking on large late-stage trials.
Strategic partners are an important consideration for companies developing treatments for large diseases. More so than rare diseases, developing a drug for a large indication may absorb a company's focus and resources and limit their ability to other pursue other opportunities. Strategic partnerships can provide access to financial resources, commercial and development infrastructure and often in a non-dilutive manner. However, the universe of strategic partners who can make investments in a large disease program is likely smaller than the set of partners equipped to take on a rare disease program. Thus, companies interested in pursuing partnerships to support development and/or commercialization would be well-served to consider their partnering strategy and engage with potential early.
As evidenced by the success stories above, these issues are clearly navigable, but they require careful thought and planning.

###
Michael Davitian is a Vice President in our biopharma practice, where he focuses on building the firm's expertise within neurology and ophthalmology.
Viren Makhijani, PhD is an Engagement Manager in our biopharma practice where he focuses on neurology, psychiatry, and the intersection of biopharma and digital health.
Drew Attar is a Senior Analyst and a member of Health Advances' neurology and ophthalmology committee.
Xiang Yu is a Senior Analyst Intern at Health Advances.