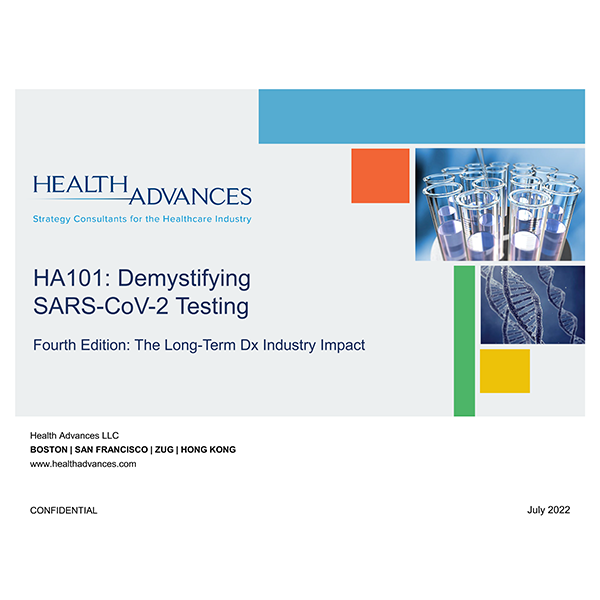 Blog | 7/11/2022
Demystifying SARS-CoV-2 Testing for COVID-19 (Fourth Edition – The Long-Term Dx Industry Impact)
Click here to download the full presentation.
Summary
As we enter the endemic phase of COVID-19, we wanted to share our final edition of Demystifying COVID-19 Testing. In this edition, we provide an update on testing dynamics and share our assessment of the impact on the industry and our predictions for the future.
Please join us during AACC, to further discuss the pandemic's long-term implications. All are welcome.
When: Tuesday, July 26, 2022; Cocktails at 5:30PM CDT, Panel at 6:30PM CDT
In person attendance: The Chicago Firehouse Restaurant, 1401 S Michigan Ave Chicago, IL 60605
Virtual attendance: Zoom link to be provided to attendees prior to the event.
###