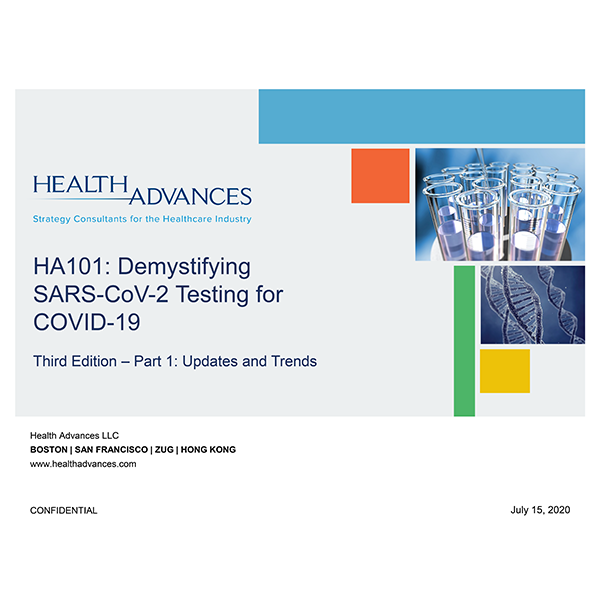 Blog | 7/16/2020
Demystifying SARS-CoV-2 Testing for COVID-19 (Third Edition: Updates and Trends)
Click here to download the full presentation.
Summary
As the world continues to battle the COVID-19 pandemic, we want to update you on the status of the landscape for diagnostic testing.
In this edition of Demystifying COVID-19 Testing, we provide revised statistics, report on advances in our understanding of disease biology since our 1st Edition, and dig deep into strategies, both successes and failures, being employed for re-opening countries and their economies.
Stay tuned for our 4th Edition, coming in just a few short weeks where we will opine on the impact of SARS-CoV-2 on the diagnostics and life science research tools industries in the near and long term.
###