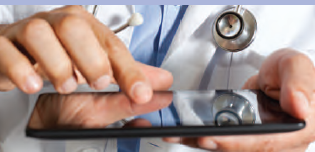 Blog | 7/9/2015
Don't Fire Your Doctor...Yet
A new Harvard Medical School, Department of Healthcare Policy study published recently in the British Journal of Medicine tempers the enthusiasm over web-based symptom checkers. Despite the proliferation of new applications on the landscape (the study reviewed 143) and the seeming readiness by many to seek their guidance (one site reports it was used 50 million times last year), it seems diagnostic algorithms still have a lot of opportunity to improve performance.
While not horrible results, most tools on average provided the correct diagnosis, within the first 20 presented to consider, in 58% of standardized patient evaluations. Additionally, this list of 20 results was often quite varied clinically. The best performing sites listed the correct diagnosis in their 20 possible conditions 84% of the time. It would seem that to gain more confidence folks would need more granularity.
An interesting side note called out in the report was that the ease with which people can question every irregularity of their state of health has given rise to the modern age phenomenon of cyberchondria, 'escalated anxiety associated with self-diagnosis on the internet'; which itself appears to need treatment.
So for now accept these tools as reasonable for getting informed of possible issues and directional advice, but take their feedback with a grain of salt. However, with the apparent demand it seems that Health IT vendors will continue to invest in R&D to improve their application's results. And maybe in the not too distant future we can count on these tools to provide reliable guidance to support health decisions … but I wouldn't fire my doctor quite yet.
Bruno Nardone is a Vice President at Health Advances.
Opinions expressed here are solely those of the authors and do not reflect the views of Health Advances LLC, its management, or affiliates