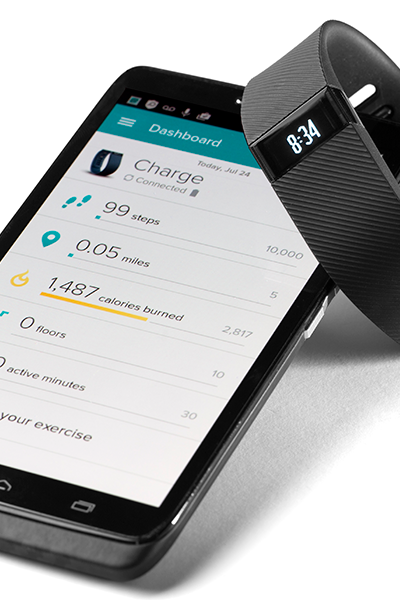 Blog | 1/15/2021
Google Has Officially Acquired Fitbit. Now What?
By Andrew Matzkin, Partner, Co-Leader of the Health Advances Digital Health and Health IT Practice
Yesterday, Google proclaimed that the Fitbit acquisition is complete. Never mind the fact that the US Department of Justice and Australian regulators have yet to close their investigations or approve the detail.
Let's set aside the legality and wisdom of brushing off regulators and assume that the deal is really official. What does this deal mean for Google going forward?
Yesterday, Erin Brodwin of STAT News reached out to me to ask about any implications of the deal that I thought that people might be underappreciating. See her excellent article on this topic here.
This question prompted me to quickly jot down some thoughts about this deal, going into more detail than might make sense for a STAT article, so I've decided to share those thoughts for anyone who might be interested in a deeper look.
I think there are two important points about Google's acquisition of Fitbit that may be underappreciated.
(1) Data and Privacy Concerns are Overblown
Many consumers and regulators have voiced concern about Google getting access to even more personal data (what's more personal than health data?) and using it for purposes that go beyond what Fitbit users might be comfortable with, namely fueling Google ad revenue.
I think those concerns are overblown.
First, both companies have made strong, public, and legally-binding commitments to keep Fitbit user data separate from Google ads data and business.
Second, Google and Fitbit must recognize how short-sighted it would be to undercut the brand reputation and consumer trust that Fitbit has built over the years. Breaching that trust could severely damage Fitbit's share of an increasingly competitive market. Without a large and growing user base, Fitbit is just not that valuable to Alphabet. There are plenty of other wearable devices out there. In fact, Google bought one of them, Fossil, in early 2019 for just $40M, or about 2% of what they paid for Fitbit.

I think this situation is comparable to Roche's acquisition of Flatiron. At the time of that deal, there were widespread concerns about Flatiron's ability to continue selling real-world oncology data to cancer drug companies across the industry once they became tied up with Roche, but both Roche and Flatiron recognized how self-defeating that would be and have successfully maintained sufficient separation for Flatiron to continue to work across the industry while still delivering financial and strategic value to Roche. It's a challenging but feasible balance.
(2) A Beachhead for Google in the Employee Wellness Market
Fitbit has made fast inroads with US employers by offering their devices plus optional coaching programs for employee wellness. That position could be very valuable for Google as Google seeks to play a bigger role in healthcare.
Today, Google can improve the search experience for consumers with healthcare queries, teeing up the right information and helping to steer patients to the right providers and products for them. But, employers bear a substantial share of US healthcare costs and are becoming increasingly active in their efforts to manage that spending and the experience and quality of their employers through wellness platforms and programs, benefits and care navigation tools, and virtual care offerings, much of it digital. There are natural and potentially high-value opportunities for Google Search in this channel, not to mention Verily's continued efforts to commercialize virtual care offerings like Onduo and other products and services that employers are increasingly interested in.
Fitbit could provide a beachhead for this kind of engagement with employers.
Adding to the urgency of this potential strategy for Alphabet, key competitors, Amazon and Apple, may already have their sights set on the employer market.
Back in November, Amazon made big waves in the drug world when they launched Amazon Pharmacy, moving into direct competition with traditional retail and mail-order pharmacies and building on their 2018 acquisition of PillPack. Many in the industry expect Amazon Pharmacy to go beyond just dispensing drugs and to eventually move into the PBM world, contracting directly with insurers and health plan sponsors and promising substantial savings on drug costs through Amazon's scale, strong supply chain management capabilities, and ability to engage members effectively in order to influence medication choice, adherence, and other behaviors. If Amazon were to take this step, it's easy to imagine the company bundling Halo (their version of Fitbit), Amazon Care (a virtual-first clinic currently only for Amazon employees), and possibly other offerings to create a more holistic solution for employee health.
Apple is even further down this path. The company is already engaged with employers and payers to sell Apple Watch as a platform for employee wellness, in much the same way as Fitbit. There is also speculation that Apple might eventually offer their own virtual-first clinic, whether through Crossover Health (which they considered acquiring in 2017) or something similar.
As these tech companies compete intensely to make themselves indispensable to virtually every aspect of our lives, healthcare is clearly a top priority, and the competition in the employer segment of US healthcare just became even more fierce.
Have any questions or comments?
Engage with Andrew on Twitter: @MatzkinHealth.
###
About the Author
Andrew Matzkin is a Partner at Health Advances, a leading strategy consultancy focused on commercial strategy and product development strategy in healthcare.
Andrew co-leads the firm's Digital Health and Health IT Practice and regularly works with leading digital health, life science, and tech companies to help unlock the clinical and commercial potential of digital technologies in healthcare.