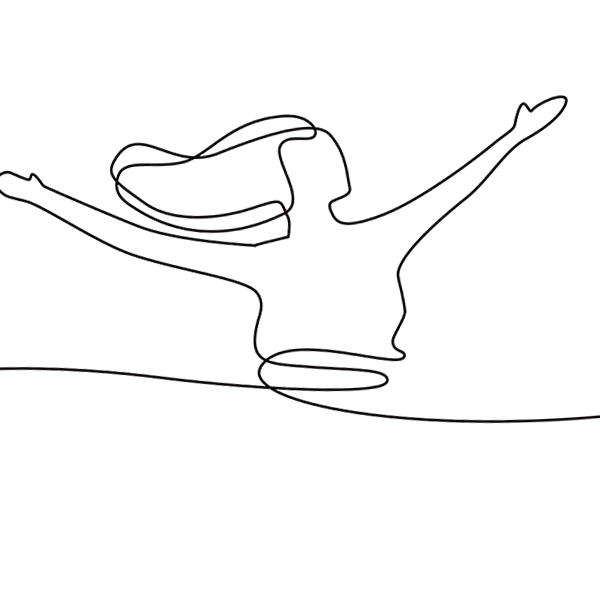 Blog | 11/15/2022
Let's Talk About Vaginismus and Digital Health
Vaginismus is defined as involuntary tensing and tightening of the muscles around the vagina upon penetration (either sexual or otherwise) that causes pain ranging from mild discomfort to excruciating levels.
Women silently bear the pain because of the stigma and lack of education about this condition. Anything related to sex, or the vagina, is still very hush-hush, inflicting a substantial injustice for those suffering. When women mention symptoms of the condition, they are met with a stonewall of comments like 'Just try and relax!' or 'Have a glass of wine!' even 'It's all in your head!'. Unfortunately, this is a reliably common situation because vaginismus is still highly stigmatized and underdiagnosed. It seems to be a societal taboo to discuss despite the high unmet need for innovative treatment. In fact, the number of women that suffer from vaginismus is still unknown and grossly underestimated (estimated to be ~5-20% of women due to the unwillingness to share with health care providers (HCPs)).
There isn't a pinpointed cause of vaginismus but factors that can contribute include anxiety, prior surgery, and fear or negative emotions about sex. The fear and shame around sharing the symptoms with HCPs are exacerbated by initial mismanagement of the disorder and pain associated with physical exams. For those who are brave enough to advocate for themselves, and physicians who accurately recognize and diagnose the condition, there are treatment options. The current treatment paradigm includes pelvic floor therapy (with or without dilators), sex therapy, and cognitive behavioral therapy.
However, even for those diagnosed with vaginismus, there are many barriers to successful treatment with the first being a financial burden. A significant percentage of in-person pelvic floor physical therapy is not covered by insurance. Commonly there is a high percentage of patients with a substantial cost-sharing burden, with some patients with high deductibles paying ~$75-$150 per visit until the deductible is met. In other words, pelvic floor therapy is often very expensive. The second major hurdle is convenience, which is intertwined with emotional distress. It's not always feasible to take time out of a workday to drive to an appointment, face an often emotionally draining session, drive back home, and restart work. Those that can find a pelvic floor specialist that they feel psychologically and physically safe with often have to book in-person appointments well in advance and build their schedule around it. The current paradigm is just not convenient.
There are better options across multiple product categories in digital health. One digital health company that is making waves in this space is Origin – a company with a mission to make pelvic floor therapy part of the standard of care for every woman in the US. Origin provides a safe space that is tailored to women with pelvic floor issues founded by two women who personally experienced the benefits of pelvic floor physical therapy. Additionally, they offer a completely virtual care option (from diagnosis through end of treatment) that addresses the convenience factor. Digital Therapeutics (DTx) is another promising area of solutions for vaginismus and more broadly, women's health. They are in their infancy here in the US but have gained traction in Europe, specifically Germany.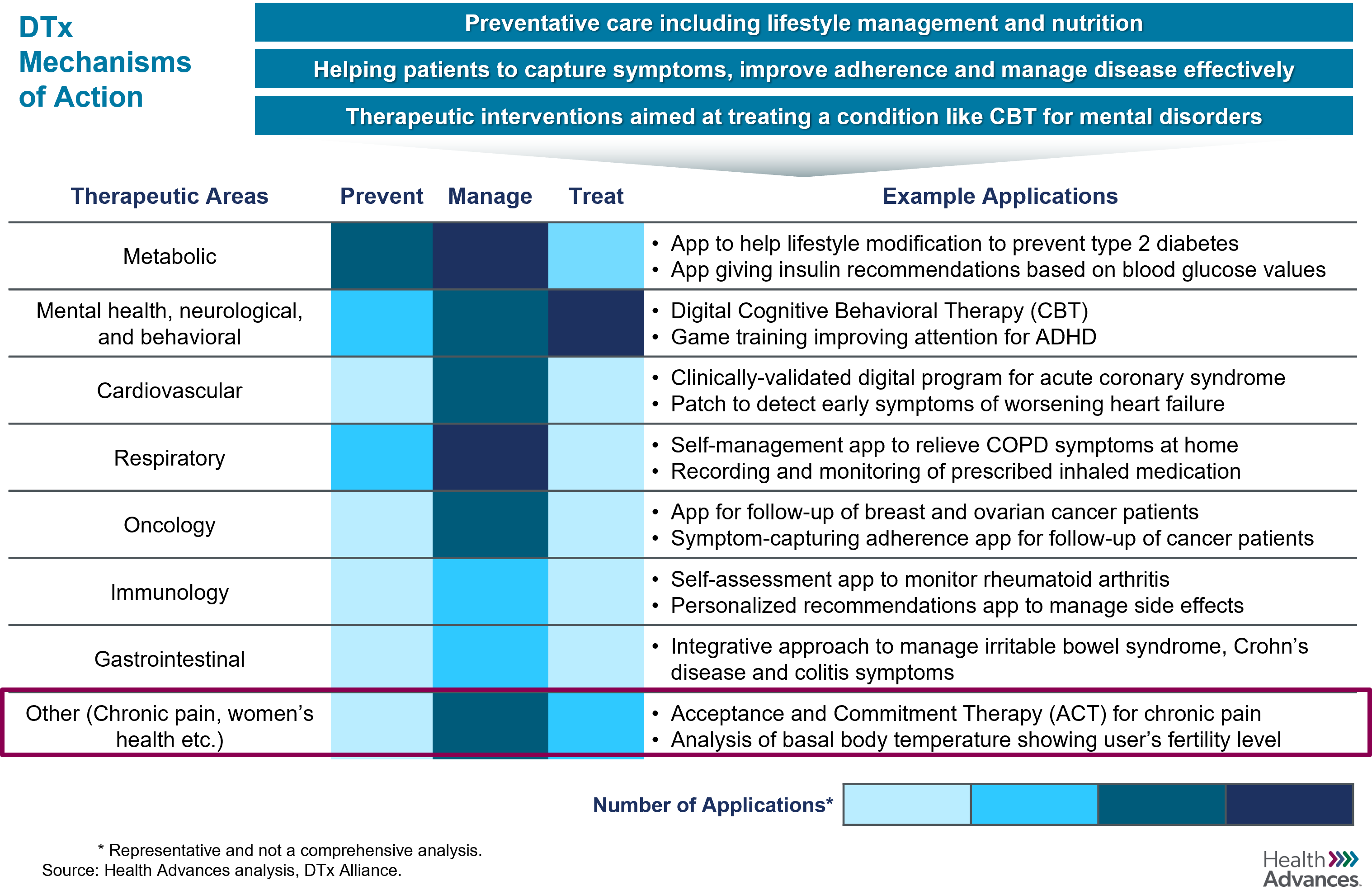 One interesting company in Germany is HelloBetter – Vaginismus, which was included in the DiGa directory in February 2022 as an online psychological program to improve vaginal penetration during intercourse. This completely virtual program is a 12-week course that helps the women understand what is causing pain, female pleasure and arousal, and how to effectively perform vaginal training using dilators from the comfort of home. The effectiveness was established in a 2017 pilot RCT clinical trial showing that compared to the control group, vaginal penetration during sexual intercourse was possible again in significantly more participants in the intervention group (intervention group: 49%, control group: 21%). Another RCT was conducted in 2021 on individuals who had not had sexual intercourse with their partner in over six months, 31% of participants reported that they were able to engage in penetrative sex again after using the program. In both studies, the effect remained stable at the 6-month post-intervention mark. HelloBetter – Vaginismus is fully covered by insurance (599 Euros) and available whenever the woman decides is most convenient for her solving both cost and convenience hurdles. In Germany the DTx is classified as risk class I CE mark with minimal side effects.
It's not a surprise that this DTx is well positioned in Germany because of the country's regulatory structure (DiGa) There are currently ~3 women's health-focused Dtx in the DiGa directory out of ~38, one of which is HelloBetter – Vaginismus. While <10% of companies being for women's health doesn't seem like much, it is a relatively phenomenal situation compared to most countries.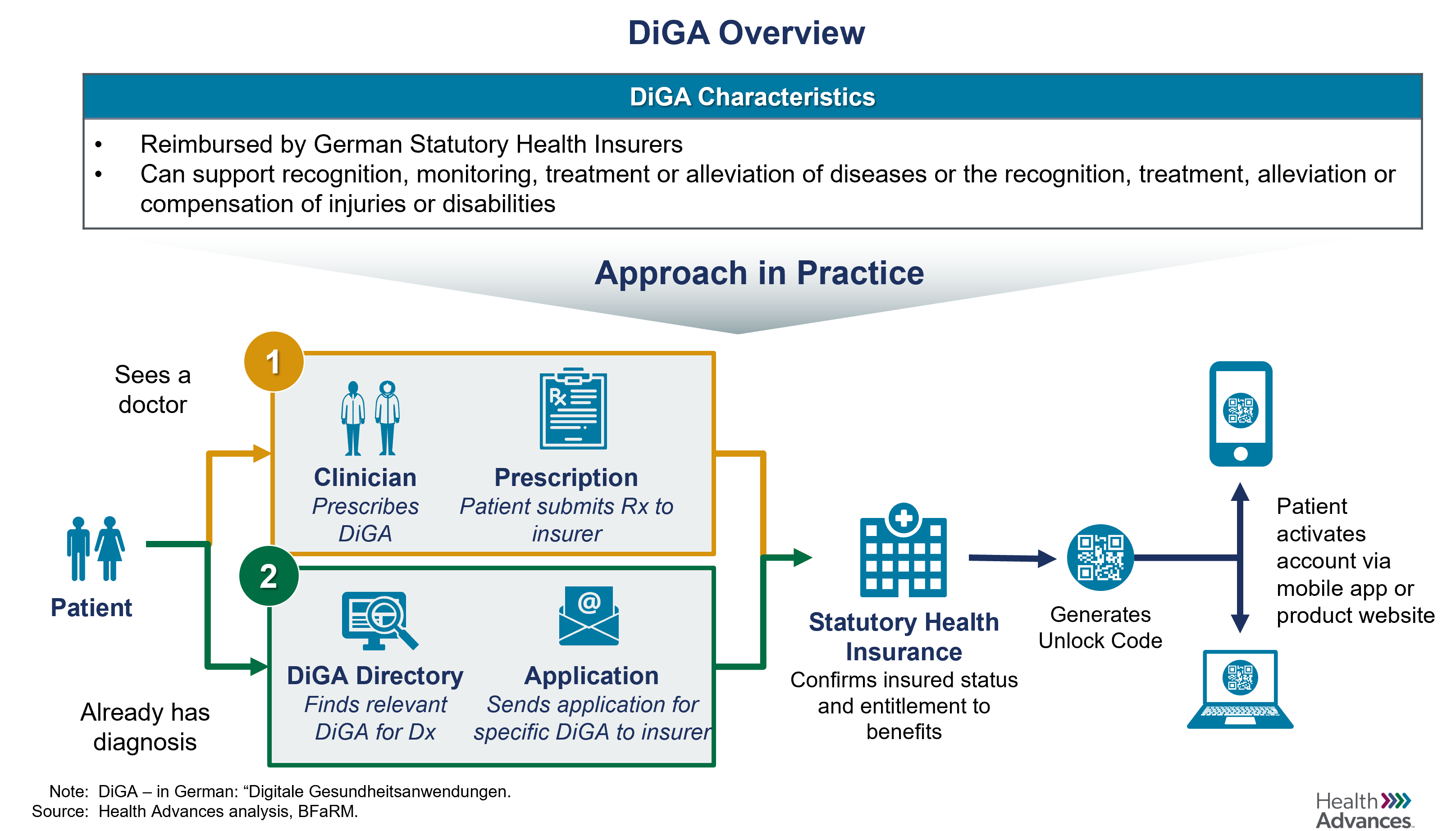 While Germany is well positioned to continue fostering women's health innovations, the US is not. HelloBetter – Vaginismus then expanded the product to the US in July 2022 as Hello Gina, a DTC version (not FDA-authorized PDT that physicians prescribe as a form of treatment). Hello Gina is priced at $289 out-of-pocket and is not currently covered by any insurances. Insurance coverage is likely to take some time, but in the interim, if Hello Gina does a good job with DTC it is conceivable they could be successful with out-of-pocket customers. Vaginismus doesn't 'cost' the healthcare system anything (minimal cost associated with women seeking care with multiple specialties) and therefore health insurance plans may be faced with a negative cost/benefit ratio to covering these digital health treatments.
Expanding coverage for digital health solutions in women's health and refocusing the conversation on the patient may take some time, however, there are near-term opportunities to facilitate progress.
One such solution is capitalizing on synergies and the momentum of biopharma in women's health. Large pharma interest and investment in women's health DTx is necessary to support the innovation within the US. There are many definitions of involvement including licensing, acquisition, co-development, and co-commercializing depending on the product at hand. Large pharma is well positioned to provide support, partnerships, and brand names that could be critical to pushing both stigmatized disorders such as vaginismus and the larger women's health space towards parity with other health conditions. DTx are a great option, and well differentiated from current treatments (at least in vaginismus) and the unmet need exists in many areas of women's health – from aging to cardiovascular health to vaginismus. Furthermore, large pharma may benefit from increasing revenue from existing products, development of new revenue streams, and uncovering valuable insights into the women's health population. Women's health is a largely untapped market that will likely benefit from DTx solutions and not require a heavy lift for large pharma.
As an aside, while not a large pharma organization, Organon, a women's health pharmaceutical company, is also well situated within the ecosystem to be a viable partner to Dtx solutions.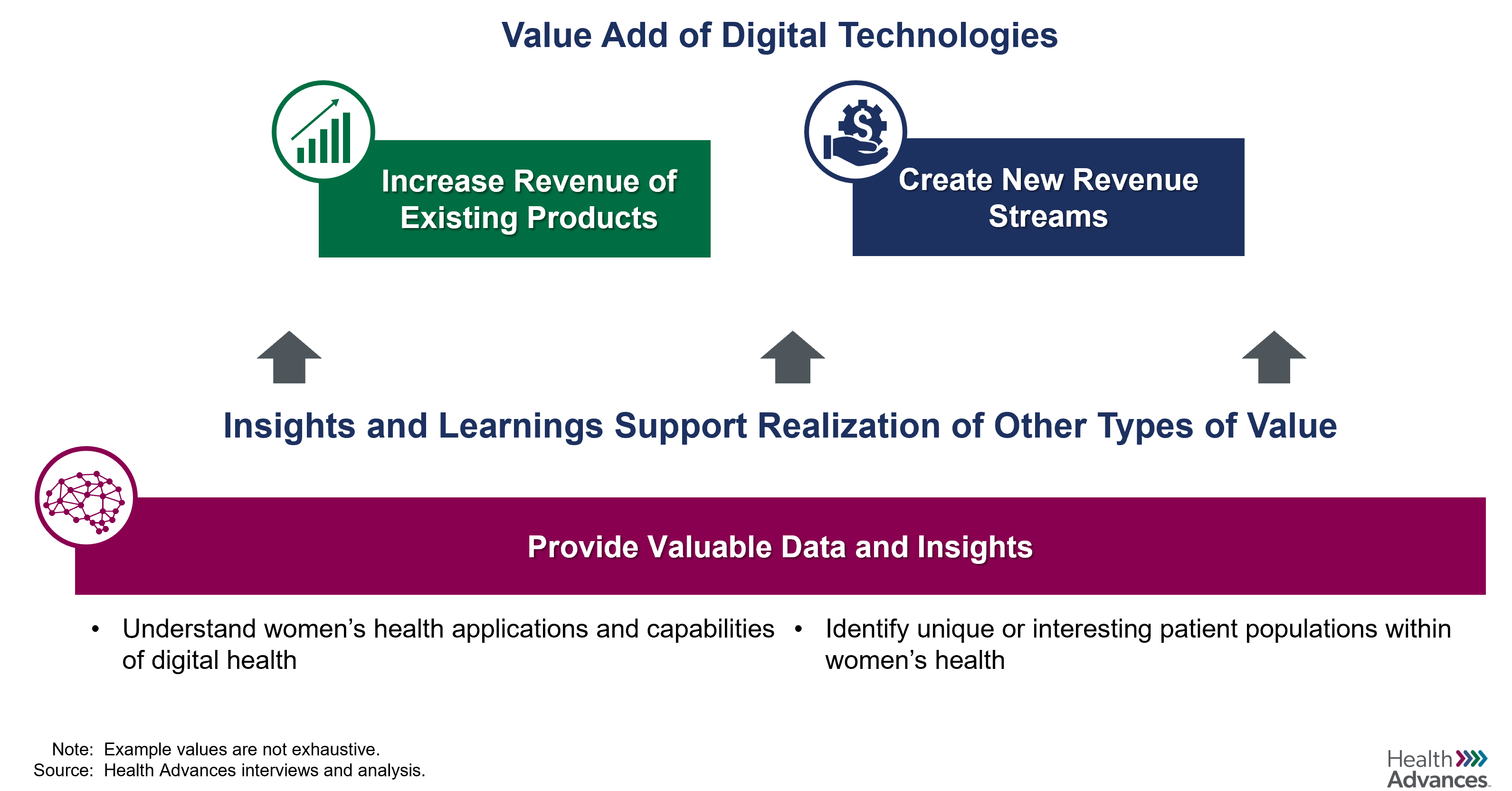 One currently open and relevant question - will employers step up in women's health and facilitate widespread adoption of companies such as Hello Gina? Post Dobb's ruling employers are working with digital health companies (B2B) to figure out how to offer their employees abortion care services, and other women's health care. The main question here is what is the incentive for employers to reduce vaginismus? Perhaps it's an opportune time to urge employers to step up within niche indications while employees and the general population is demanding improved access to whole women's healthcare.
Overall, the success of DTx (Hello Gina) will depend on several factors including the reimbursement landscape for DTx and open conversations/awareness about such stigmatized conditions. We think there are key stakeholders including large pharma companies and/or individual employers whose involvement could accelerate the path to reimbursement, adoption and create access to care for millions of women. Let's leverage the current buzz in women's health to develop solutions that will improve health outcomes.
###
Shweta Gohil is a Senior Analyst based in the San Francisco office with experience in product and portfolio assessment, competitive landscape, and diligence across digital health, biopharma, and diagnostics.