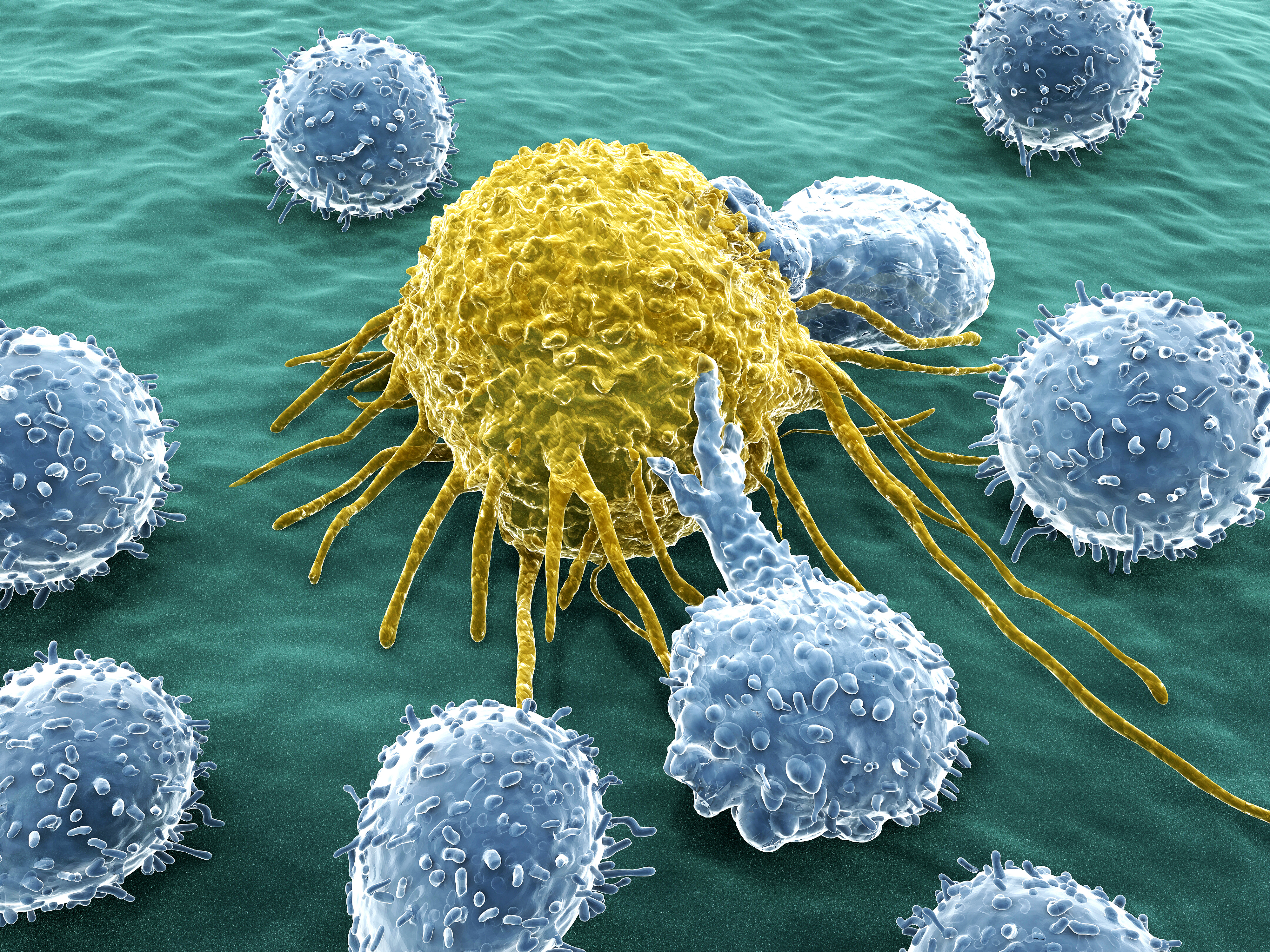 Blog | 12/19/2018
The Year That Was: Oncology Edition
By Health Advances Oncology Team
2018 has been another exciting year in the world of oncology --- from the acquisition of Juno by Celgene for a hefty $9B to the launch of Allogene and its record-setting IPO, we are continuously motivated by the vitality of this space.
While 2018 has had incredible clinical successes (e.g., PARPis in ovarian), it has also had its share of spectacular failures (here's looking at you IDO). The team at Health Advances decided it was time to share our thoughts on the top trends in oncology and some of the work that we have been privileged to do this year with our clients.
China's Rise in Cell and Gene Therapy
The cell and gene therapy (CGT) space has seen substantial progress over the last several years and is expected to continue to build momentum in the coming years following the recent approvals of the first CAR-T and gene therapies. China is an increasingly important player in CGT, with nearly 40% of all active global clinical trials conducted in China. The vast majority (80%) of these assets and trials are CAR-T therapies, and 90% are in Phase I/II or earlier for oncology indications.
Though the majority of the clinical studies are initiated by domestic sponsors and limited to China only, several companies (e.g., CARsgen Therapeutics) have expressed interest in expanding into ex-China markets. In addition, assets developed in China are drawing the attention of global players. J&J, for example, recently initiated a US trial for a BCMA-targeting CAR-T in-licensed from China-based Legend Biotech.
Given the access to capital and growing pool of foreign and domestically educated entrepreneurs, China's role in the emerging CGT space cannot be ignored, and Health Advances is actively monitoring this space.
Recent Health Advances Work in CGT
CGT Market Overview: A leading global biotech company sought Health Advances support to establish a deep understanding of the trends and commercial potential of cell and gene therapy in the US and worldwide, with a focus on the potential impact to its legacy business. The team performed an in-depth assessment of the underlying drivers of the market, including recent clinical success, the changing regulatory landscape, reimbursement challenges, and investment trends. The team created a robust database of assets in development and mapped it to the client's portfolio to highlight areas of risk.
Failures in Immuno-oncology
Immuno-oncology (I/O) drugs, in particular, the PD-1 class led by Keytruda (pembrolizumab) and Opdivo (nivolumab), have been the most successful new class of cancer therapies since their launch in 2015. However, their hallmark – durable responses in metastatic diseases where remissions are often fleeting – has often been paired with an unappealingly small number of patients benefitting from treatment. Consequently, there has been a plethora of new I/O agents in development, often in combination with a PD-(L)1 inhibitor in the hopes of increasing the number of patients who benefit from those durable remissions. Together, Keytruda and Opdivo are involved in over 700 combination trials, ~250 of which involve another I/O agent (Tang et al., Annals of Oncology, 2018).

However, novel I/O combination trials had a rocky 2018, with the most notable failure coming from ECHO-301/KEYSTONE-252, which was unable to demonstrate that Keytruda and epacadostat, an IDO1 inhibitor, improved progression-free survival compared to single-agent Keytruda alone in melanoma. IDO1 had been an extremely hyped target, but a hazard ratio of 1.00 proved its lack of efficacy.

Epacadostat's failure highlights several weaknesses of current I/O combination approaches. It underscores how much work remains to understand the interaction between the immune system and tumors, which could lead to more rational combination approaches as well as biomarkers that could meaningfully segregate patients into groups of responders and non-responders. Until a better understanding of I/O mechanisms is reached, we may have to live with the shotgun approach from Merck and Bristol-Myers Squibb and the occasional dramatic failure like IDO1.
Recent Health Advances Work in Immuno-oncology
US Immuno-oncology Company Valuation Analysis: An IO-focused biotech requested a valuation to support negotiations with potential investors interested in their clinical stage lead asset. Health Advances interrogated the IO landscape of deals and public companies to identify ~20 highly relevant analogs with similar potential across multiple oncology indications and combinability with PD-1/PD-L1 drugs. The valuation range from the comparables analysis complemented a detailed product assessment and revenue forecast of the top five solid tumor indications to provide a multi-faceted picture of the company's future potential to guide external investor discussions.
Personalized Cancer Vaccines (PCVs)
Though cancer vaccines are not novel conceptually, we have seen an increasing interest in cancer vaccines that can be personalized. Existing cancer vaccines, such as Provenge, are thought to already be "personalized" because they are autologous and prime the patient's own immune cells to attack cancer. However, recent technology and research developments have added another layer of personalization by using the patient's specific cancer-expressing antigens to create the vaccine, further adding to the specificity by which their immune cells can target and attack cancer.

Though still early in development, personalized cancer vaccines are beginning to be seen as a viable approach that checks the box for both personalized medicine and immunotherapy. Though many companies are excited about the promise of personalized cancer vaccines, they are wary of the challenges that face products with a high degree of personalization and look to Provenge as a cautionary tale. Even CAR-Ts, which are personalized by taking the patients' own T cells, required a slow, focused ramp-up of center certifications to ensure a smooth launch and heavy upfront investments in manufacturing.
Recent Health Advances Work in PCVs
PCV Commercial Launch Analogs: Health Advances worked with a leading global biopharma company to assess challenges in the supply chain, market access, and commercial strategy in order to understand the potential impact on the commercial success of a personalized cancer vaccine. Looking across several analogs, including non-healthcare supply chain examples, we identified and prioritized these challenges and determined the best strategies to overcome these barriers.
Real-World Data in Oncology
At the beginning of 2018, Roche's $2.1B deal to acquire Flatiron Health raised a lot of eyebrows, but it also validated the importance and potential of real-world data (RWD) to impact pharma development in a big way. The news had a ripple-effect among big pharma players that have since kicked off their own search for RWD opportunities and partnerships. Many large biopharma companies also began restructuring internal teams to build the necessary infrastructure to onboard, manage, and analyze RWD. In the past couple of years alone, Celgene, Amgen, Sanofi, Pfizer, Roche, and Novartis have all publically announced investments in data warehouses and oncology platforms. Meanwhile, many of our other clients are reaching out for guidance on what their RWD strategies should be.

The use of RWD is well-established for applications in commercial and health economics research which have utilized traditional data sources such as claims data for many years. However, the growing availability of richer data sources like electronic health records (EHRs) and genomics data, and the bridging of these data sources, will continue to push the envelope and unlock high-value use cases in early research and discovery and clinical development. Genomic data is being generated by several players. Providers and large academic oncology centers continue to push for more genetic testing and are using several private companies to enable better workflow, like Invitae and Tempus. At the same time, consumer-facing private companies like Color and 23AndMe continue to make genetic testing affordable and attractive. Collaborative efforts from these players are advancing clinicogenomic data sets that will prove to be highly valuable for pharma not only in identifying patients for clinical trials but also in their R&D goals such as target identification and new drug development.
To better utilize RWD, analytics companies like Cota, Tempus, Flatiron, and Syapse are offering services to structure and curate clinically rich data, transforming them into insights for faster consumption, and they have been embraced by the pharma community. These companies have gained popularity and continue to build relationships with data providers and pharma companies to enable faster consumption of RWD.

In 2019, we expect that the use of RWD in oncology will accelerate as the scale, depth, and breadth of clinicogenomic datasets continue to improve. The demand for robust oncology data and digital products will continue to fuel partnerships in the industry. Chief among them will be partnerships with providers, pharma, and analytics companies, but we will also start to see more data activity from registries, labs, and patients themselves.

With the avalanche of RWD and new players coming onto the scene, our pharma partners must carefully evaluate and prioritize the opportunities in front of them. Health Advances works closely with our pharma partners to address key questions around the potential of RWD, how it should fit into their short- and long-term strategy, and how business models could continue to evolve in this space.
Recent Health Advances Work in RWD
Biopharma Real World Evidence Strategy: Health Advances worked with a leading global biopharma company to develop a strategy for using real-world data (RWD) for commercial (post-marketing) applications. The team began by analyzing the landscape of RWD for biopharma, including sources, key stakeholders, major trends, and applications across the biopharma value chain. Based on this analysis, the team developed a framework for conceptualizing potential RWD applications and then worked through an evaluation and prioritization exercise. Through a series of collaborative, cross-functional workshops, the team and the client articulated and finalized a clear strategy for harnessing RWD for commercial purposes, including near-term priorities and potential partners.
Novel Diagnostics in Oncology
The rising interest in precision medicine has long been top of mind for Health Advances. From the initial public offering of Guardant Health, to the acquisition of Genoptix by Neogenomics, or the latest round of funding closed by Grail, there is no question that investors continue to believe in the power of genomics and related technologies to change how medicine is practiced.
In spite of this promise, it is also clear that much remains to be done to make this future a reality. We were fortunate to host a panel discussion at BIO titled, "Realizing the Promise of Clinical and Consumer Genomics." The panelists raised questions about the industry's ability to deal with issues of data privacy, data ownership, and security, on top of the usual suspects of clinical utility and validity. These are real challenges that must be addressed before these technologies can achieve their full potential.
In the clinical realm, the need for better resolution of patient response is most paramount in immuno-oncology. The current use of PD-(L)1 status is woefully insufficient to drive treatment decisions. We have seen a number of companies declare an intention to develop a better mousetrap, whether through digital pathology approaches, CTC, cell-free, or immune profiling. While it is unclear which of these will be the winner, it is likely that they will all have different levels of success depending on the use case. Identifying and pursuing the ideal initial clinical setting will be crucial to technical and clinical success.
Recent Health Advances Work in Novel Diagnostics
Immuno-Oncology Application Assessment: Health Advances was enlisted by a diagnostic company with a novel immune monitoring test to help identify potential opportunities to partner with clinical trial investigators to support development of immunotherapies. The team explored the current use of tools for patient selection and response characterization for immunotherapy trials, unmet needs with these tools, and the opportunity for our client's assay to support research in the immuno-oncology space. Leveraging primary feedback from industry and academic trial sponsors, as well as secondary research, the team made a recommendation to the client on which opportunities to pursue, the level of investment required for adoption and potential partners to approach.
...and 2018's Biggest Curveball?
The year's biggest curveball turned out not to be much of a surprise. The continued disappointing data from Rova-T followed on earlier lackluster clinical efficacy that left many wondering what motivated AbbVie's monstrous deal for Stemcentrx. While one can never truly know how the science is going to play out (which is why we run trials after all), this one feels like the writing was on the wall from the very beginning. It will be interesting to see how the divergent paths of AbbVie's two recent acquisitions will influence how that company chooses to invest in oncology. For the time being, it seems that its focus on hematology-oncology will reap far greater rewards.
Finally, as we look ahead to 2019, we are excited by the progress made by our clients and others to advance the use of precision medicine approaches across the drug lifecycle. Use of genomics approaches is yielding new targets in cardiovascular disease for Regeneron, and precision medicine is helping to guide development at Amgen, while Roche has developed an entire center of excellence focused on precision medicine approaches. It is truly an exciting time in our industry, and we look forward to working with you to keep it moving forward.
###