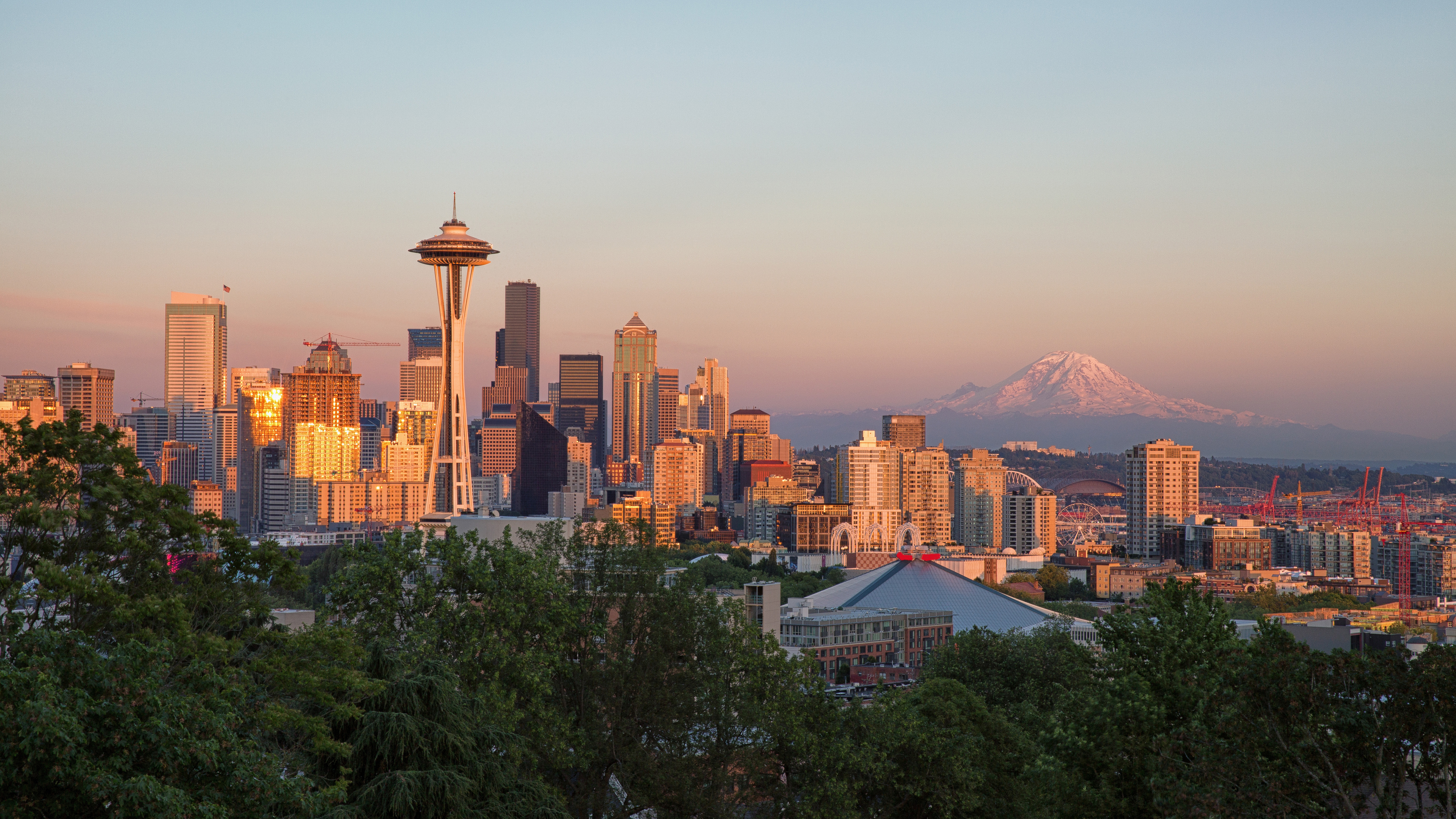 Blog | 3/14/2018
Seattle's Journey to the Summit of Cancer Commercialization
By Divya Harjani (Health Advances LLC)
Extreme mountaineer and journalist Luke Timmerman recently organized the Seattle Cancer Summit, an intimate half-day meeting of the minds focusing on cancer research and investments. He is raising money for cancer research through various events, such as this one, and through his personal quest to summit Everest this summer. Luke brought in many notable members of Seattle's healthcare community to the Fred Hutch Cancer Center, where we spent five hours discussing the status of the healthcare business in Seattle, trends in research, and challenges Seattle is facing as a community. The Accelerated Access Collaborative (AAC) is a group of relevant stakeholders seeking to identify and increase the speed of review of "transformative" drugs, diagnostics, and medical and digital technologies, and investigate the impact of the AAP on the industry.
Though rich in research, Seattle's aspirations of being the next commercial biotech hub has a steep climb ahead.
Rich in Research
Throughout the day, Seattle remained the backdrop of all conversations. Several Seattle-based emerging companies were featured. OncoResponse is identifying rare antibodies that are inaccessible to other discovery platforms. Nohla Therapeutics, spun out of Fred Hutch, is manufacturing off-the-shelf (allogeneic) cell therapy for hematological cancers. Rarecyte uses a microscope-slide based platform that detects rare, single cells in blood and expands the value of liquid biopsy. Zymeworks has created platforms for multi-functional biologics such as bispecific antibodies. Adaptive Biotechnologies is combining high-throughput sequencing and artificial intelligence to create a map of antigens and T-cell receptors. Their recent partnership with Microsoft leverages their immune sequencing technology and Microsoft's machine learning capabilities.
Challenges in Climbing Towards Commercialization
A panel of investors spoke about their vision for growing the small but thriving healthcare community in Seattle into a biotech hub like Boston or San Francisco. Thong Le, CEO of Accelerator Life Science Partners, helps scientific experts commercialize new ideas by building a company and ecosystem around them. To him and many others investing in healthcare, wrapping a seasoned and successful management team around good science is what they bring to the table. Others on the panel like Julie Sunderland, Managing Director of Biomatics Capital, loudly echoed the call to action, urging experienced leaders to stay in the healthcare ecosystem, provide mentorship, and continue growing the market in Seattle.
Seattle's homegrown success story, Seattle Genetics, was in representation. Dr. Clay Siegall, CEO of Seattle Genetics, reflected on the company's 20-year tenure in Washington and stressed his mission to build a company that builds products to help patients. Along with Dr. Jay Shendure, Professor of Genome Sciences at UW, they emphasized the challenges in making it easier and more compelling for scientists to venture into commercialization without the threat of closing the door on academia. Scientists often face friction when attempting to commercialize their discoveries, and a more fluid and adaptable tech transfer system that is commercially oriented would ease some of this pain.
Encouraged by recent lucrative deals, early-stage companies are flooding to large pharma buyers, and the risk they carry is changing the structure of deals.
The last three years have been hot for cancer research with massive deals brokered to move products to market. Partnerships that knit our industry closer together hold the promise for lucrative returns. As a result, large pharma is seeing a lot more in-bound opportunities, which have to be carefully triaged. Dr. Rob Hershberg, EVP and Head of Business Development at Celgene and his team spend half their time on carefully curating the opportunities that come knocking on their doors.
Increasingly, in-bound opportunities are skewing towards early-stage companies. This could be due to an increase in the quality of early-stage assets and a more competitive market for quality late-stage assets. A consequence of this skew is that early-stage opportunities bring higher risk that requires innovative deal structures. Dr. James Sabry, SVP of Genentech Partnering, highlighted the creativity required in striking a balanced deal to account for the risk when mechanism of action is not well understood.
As more dollars are pumped into cancer therapies and early-stage companies gain momentum towards partnerships, we could see an increase in deals that hinge around contingency payments tied to key milestones or options to acquire assets at a prenegotiated price.
With a rich talent pool, strong science, and a market hungry for new assets, Seattle appears poised to continue its ascent as a major biotech hub.
Please see Luke Timmerman's personal fundraising page for more information on his journey to Everest. ABOUT THE AUTHOR Divya Harjani is an Engagement Manager at Health Advances, focusing on Oncology, Regenerative Medicine, and Cell & Gene Therapy. For further discussion on these topics, contact Divya Harjani at dharjani@healthadvances.com. ABOUT HEALTH ADVANCES LLC Founded in 1992, Health Advances is a leading healthcare strategy firm advising clients in the biopharma, device, diagnostic, health IT, and services sectors. Industry executives and investors rely on Health Advances to advise them on their most challenging commercial decisions. For more information regarding our consulting services, visit www.healthadvances.com. HEALTH ADVANCES 601 Montgomery Street, Suite 1850 San Francisco, CA 94111 +1 415 834 0800 www.healthadvances.com Offices in San Francisco, CA, Weston, MA, and Zug, Switzerland