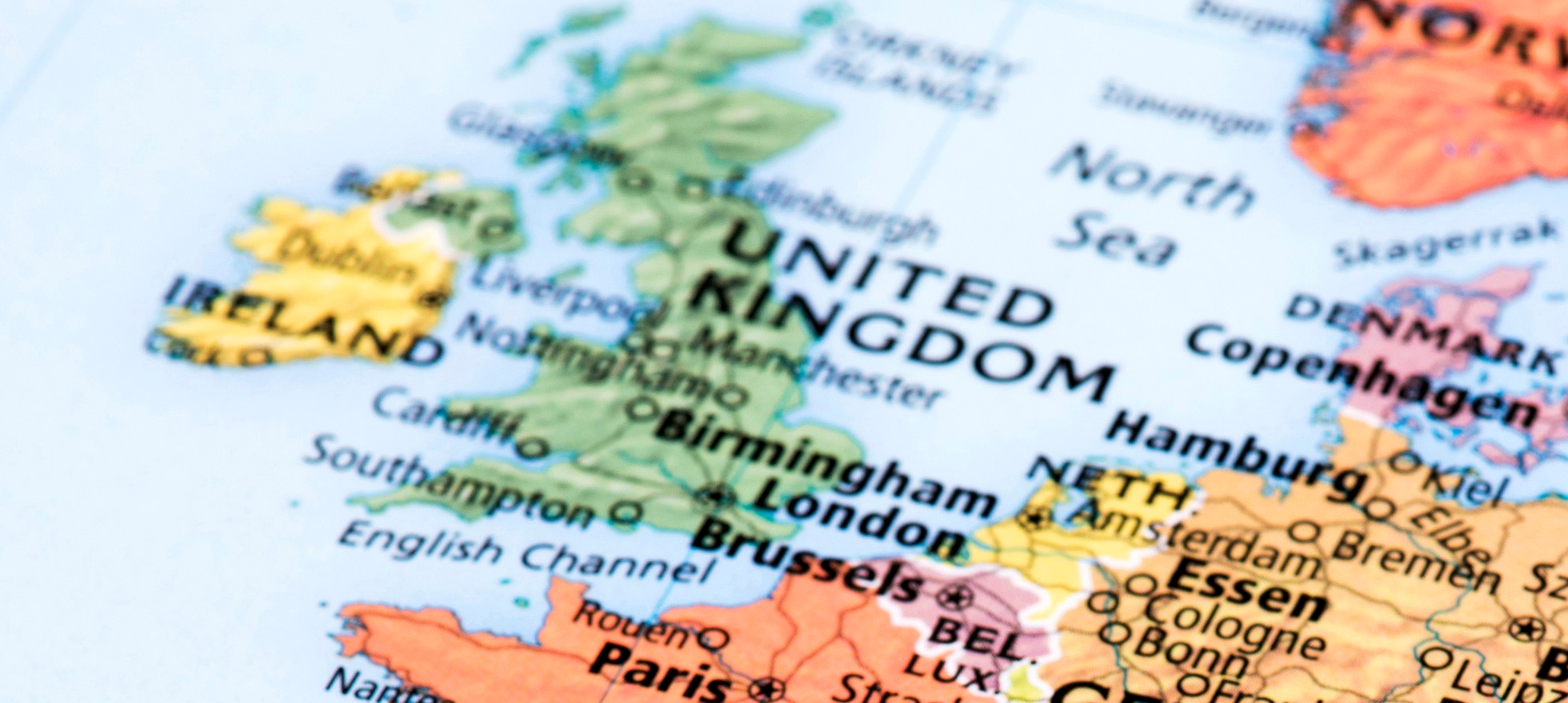 Blog | 3/13/2018
The Accelerated Access Review in the UK: Quicker Access to Innovative Drugs and Diagnostics, Medical and Digital Technologies
By Claudia Graeve, Ph.D.; Kelly E. Cockerill; and Maria Iglesias (Health Advances GmbH)
Summary To support the Accelerated Access Pathway (AAP), the UK foresees new structures and capabilities which aim to speed up access for transformative technologies:
The Accelerated Access Collaborative (AAC) is a group of relevant stakeholders seeking to identify and increase the speed of review of "transformative" drugs, diagnostics, and medical and digital technologies, and investigate the impact of the AAP on the industry
A new strategic commercial unit (SCU) will focus on assessing the benefit of the new technology, and on negotiating flexible and cost-effective agreements with manufacturers
As a result, manufacturers developing highly innovative technologies could benefit from faster reviews and more flexible reimbursement negotiations
Structural Bodies of the Accelerated Access Pathway In order to execute the AAP, two structural bodies are being developed. The first is the Accelerated Access Collaborative (AAC), which is a new standalone body that will comprise representatives of national regulatory and health evaluation organizations, with input from industry, patients, and clinicians. The AAC will be responsible for:
Selecting 5 products that receive the "transformative" designation, and thus enter the AAP every year
Reviewing the impact of the AAP on the industry and NHS England, and to refine procedures and methodologies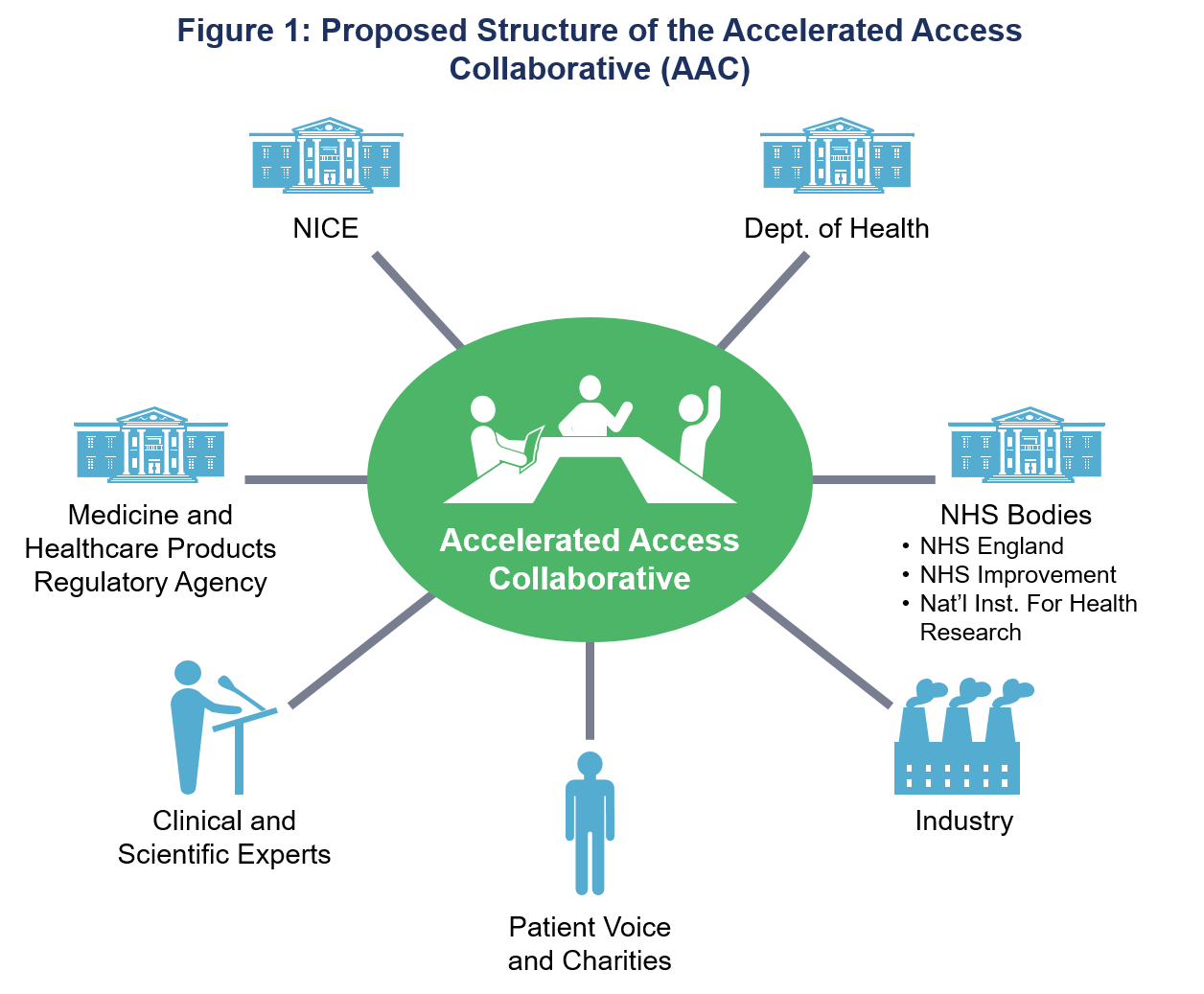 In addition, innovative manufacturers will benefit from a new Strategic Commercial Unit (SCU) within NHS England that is being established to negotiate cost-effective deals, and to ensure the AAP is "cost neutral" for the health service. The SCU will also encourage a more streamlined, but flexible approach to reimbursement for innovators, potentially through tools like volume-based contracts, and indication-dependent pricing, to reflect differential benefits. Implications for Industry Manufacturers who succeed in offering true innovation to the NHS can benefit largely from a faster and more flexible environment for launching new products through:
A smoother interface throughout the appraisal process, removing the risk of delays due to guidance and increasing certainty about the process of approval, resulting in earlier access
The opportunity to negotiate win-win commercial agreements for innovators and NHS England
An earlier identification of the product's eligibility for entering the AAP through the new horizon scanning capabilities of NHS England
The NHS's investment in developing the pathway illustrates its preference for reimbursing high-value technologies, which could concomitantly raise the bar more generally for healthcare companies to demonstrate long-term value of their products to the NHS. About The Authors: The authors are members of Health Advances European Practice Area which helps clients navigate through the diversity of European healthcare systems to optimize commercialization strategies of pipeline and in-market products.
References
Gov.uk, Association of the British Pharmaceutical Industry (ABPI), PharmaPhorum, House of Commons Library, UK Parliament