Blog | 2/25/2022
Strategies to Overcome Challenges in Commercializing Treatments for Rare Diseases
By Kelly Cockerill, Vice President, Marsha Pelletier, Director, Philippe De Gaiffier, Consultant, and Carrie Jones, Partner
Rare Disease Day serves as a reminder of the ongoing collaborative effort in the healthcare industry to bring valuable new treatments for the over 300MM global rare disease patients.
Despite the rapidly advancing science and established unmet need for patients, rare disease drug manufacturers face several unique challenges when commercializing new products.
Health Advances, as a strategic healthcare and life sciences consulting firm, helps rare disease drug developers make smart decisions that will best position their products for broad patient access.
In our 30 years of work across the rare disease industry, we've identified several key success factors: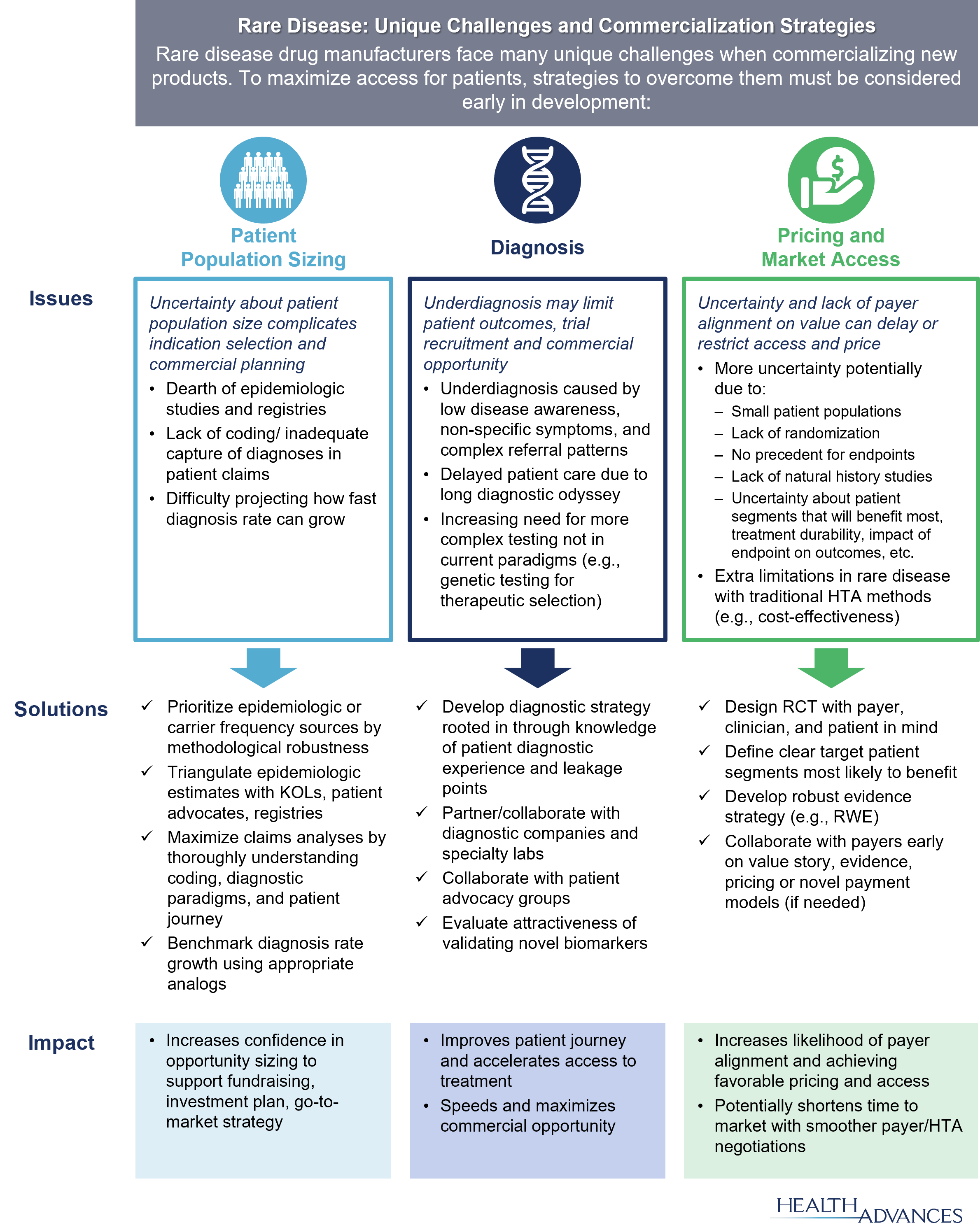 Interested in some of these examples? Please reach out to us or follow our blog so you don't miss our future deep dives on these topics above and many more. https://healthadvancesblog.com
Contact
Carrie Jones cjones@healthadvances.com, Partner leads Health Advances' Rare and Orphan Disease Practice.
###