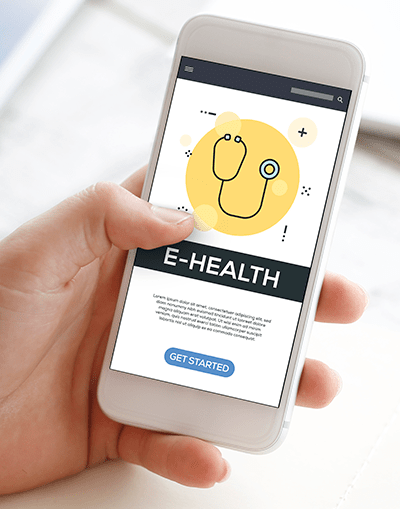 Blog | 10/2/2018
E-Health in Germany: Rapid Progression of Digitalisation?
By Remy Denzler, Ph.D. (Senior Analyst, Health Advances GmbH)
Summary
Since Germany passed its first E-Health law three years ago, it has launched several digital health services and aims to roll out a nationwide telematics infrastructure as well as a statutory electronic patient record (EPR) in 2019.
Three health-insurance-led initiatives, together covering up to 80% of Germany's population, have in the past few months launched or are set to launch a more patient-focused and easier to access EPR, termed personal health record (PHR).
In the upcoming months, the German government is expected to announce the cornerstones of the next E-Health law and shed light on new digital health reimbursement schemes and a much-awaited framework governing data utilisation in clinical research.
Introduction
Germany is the world's fourth largest healthcare market and ranked among the top ten in health expenditure per capita measured as a percentage of GDP. Nonetheless, Germany's healthcare system to date exhibits a comparatively low degree of digitalisation. Recent developments in infrastructure and legal provisions, however, imply that the time of change is soon to come.
E-Health Law
Acknowledging the importance of digitalisation, Germany passed the first E-Health law of its history in 2015. The law outlines a roadmap to build a nationwide digital infrastructure, aims to facilitate access to health information, and governs the introduction of new digital applications. While the first new services, such as remote consultation, emergency data storage, electronic medication plan, and electronic physician's letter have been rolled out, the most significant changes are imminent.
Figure 1: Timeline of governmental E-Health milestones and services in Germany
Telematics Infrastructure
By the end of 2018, Germany plans to implement a nationwide network that will enable the secure data transmission among healthcare providers. Designated as the largest IT project in the world by the Ministry of Health, the telematics infrastructure will connect over 2.5 million healthcare professionals and hold data of 70-80 million citizens. Starting in 2019, healthcare professionals will be able to store health-related patient data on the new and highly secure infrastructure in the form of a statutory electronic patient record (EPR).
Personal Health Records (PHR) In the past few months, two health-insurance-led initiatives, covering together a total of 35 million people, launched a different and more patient-focused EPR, termed personal health record (PHR). In addition, the largest German statutory health insurance, AOK, has announced plans to introduce a PHR, potentially increasing PHR access to 80% of Germany's population. In contrast to the government-led and provider-focused statutory EPR, the PHR is patient-focused, includes patient-collected health data, and is more easily accessible through mobile devices.
Outlook The new government is putting significant emphasis on digital health and has announced to present its digitalisation strategy for the healthcare system in autumn of this year. Besides carving out the future direction of EPR and PHR standards, the new plan is expected to shed light on more flexible methods for health technology assessment of digital health solutions, to open faster routes to market for quality-controlled apps and to unlock opportunities for data usage, both for patients and for research. The general direction is clear – Germany is heading towards a digital transformation of its healthcare system, which will unlock many possibilities for manufacturers who wish to access the German healthcare market with innovative, digital health solutions.
References (1) Ministry of Health – Bundesministerium für Gesundheit (BMG), Deutsches Ärzteblatt, Eurostat, WHO.
About the Author
Remy Denzler, Ph.D. is a member of Health Advances European Practice, which helps clients navigate through the diversity of European healthcare systems to optimize commercialization strategies of pipeline and in-market products.