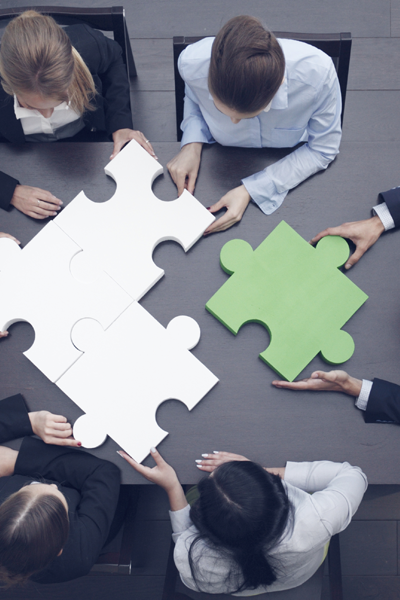 Blog | 5/9/2019
The Top 4 Attributes of a Successful Launch Plan
By Health Advances Launch Excellence Team
Grace Perkins, Senior Analyst; Mike Davitian, Director; Remy Denzler, Senior Analyst; Haley Fitzpatrick, Consultant; Tara Breton, Research Services Manager; and Dean Giovanniello, Vice President
In our previous white paper ("Launch Excellence: Once in a Life Cycle Opportunity"), we discussed the key attributes that comprise a successful launch strategy. Launch plans must provide an actionable roadmap for the entire organization, allowing rapid execution across hundreds of activities. By assessing the tactics used in successful launches, we have identified the following key attributes: (1) alignment to strategic imperatives; (2) prioritization; (3) clear direction, visibility, and coordination; (4) and flexibility.
Launch plans must provide an actionable roadmap for the entire organization that enables rapid execution across hundreds of activities. Attributes of an effectively designed launch plan include: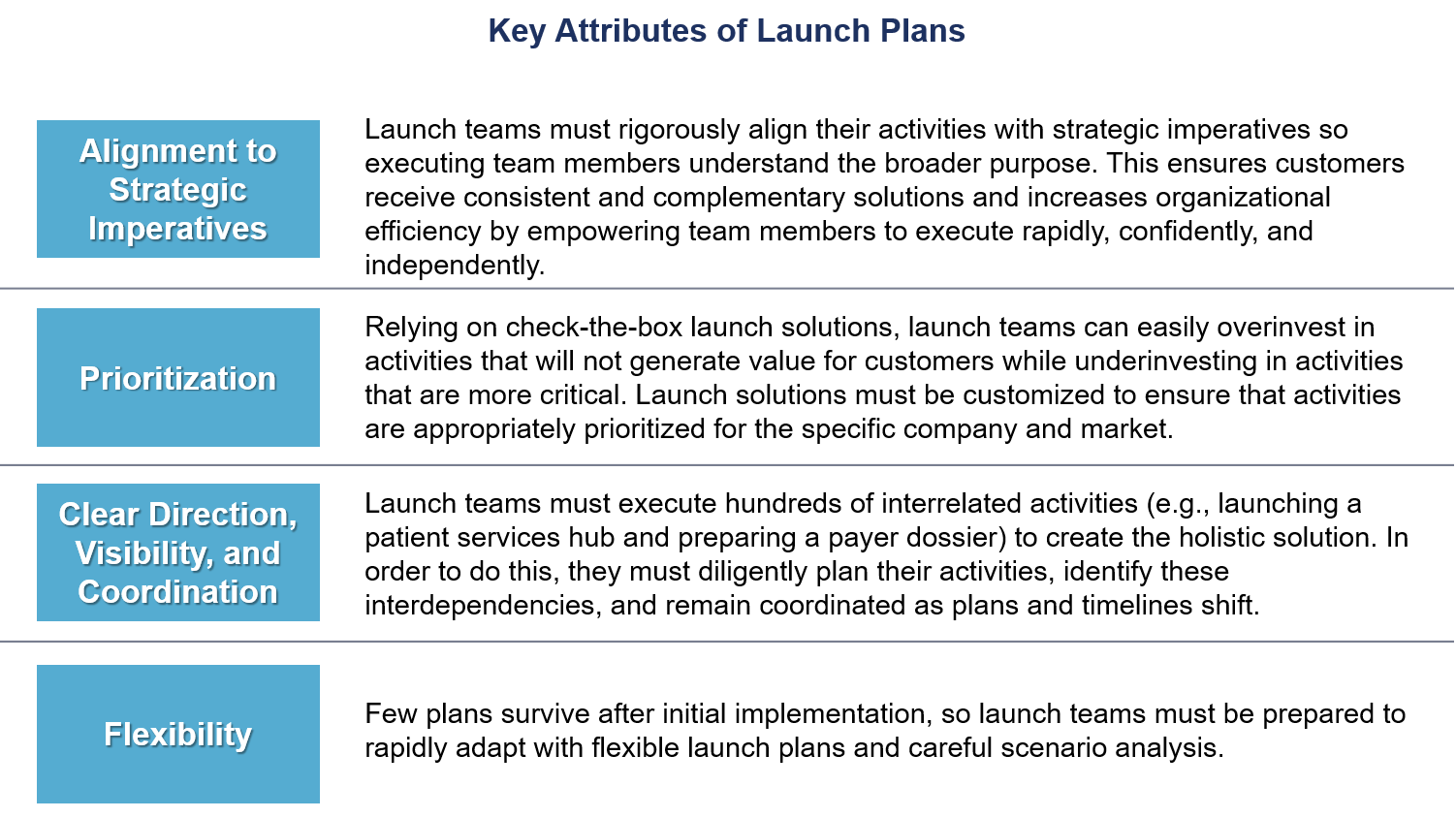 Alignment to Strategic Imperatives
here are a lot of moving parts leading up to a launch. Years of clinical development, scientific research, and strategic planning all culminate in the launch of a new product. Throughout this process, the organization will craft a set of strategic imperatives and overarching goal. By solidifying and distributing this message, employees will know exactly how their tactical objectives and daily activities align to these imperatives. If the imperatives are instilled across the company, team members can quickly adapt when plans evolve and make important decisions, even when they weren't necessarily involved in the broader planning. Simply put, it is much easier to make decisions and rapidly adapt when you have a fundamental understanding of why you are doing what you are doing.

Prioritization
Once the tactics that support the overarching strategic imperatives are identified, there will be a prioritization of which efforts to engage in first, and which will require greater time and investment. Each product will emerge into a unique setting with specific needs pertaining to the launch strategy, market positioning, and the product features. In some cases, market access considerations will be critical. For a novel therapy that addresses or creates a new patient population, or may require innovative payment models, special attention should be focused on the preparation of market access materials such as dossiers and budget impact models. In other instances such as launching a me-too drug in an established market, the market access pathway is already paved ahead and more investment should be allocated towards demonstrating differentiation from competitors or generating robust clinical data.
Clear Direction, Visibility, and Coordination
As dedicated teams work towards the common strategic imperatives in a systematic, prioritized approach, there will be overlap between efforts. For example, the medical affairs team will work towards crafting a message around the clinical utility for the product while the market access team will be preparing a dossier for payers. The information that medical affairs uncovers through engagement with clinicians will be critical input for the cross-functional team communicating with payers. Clear coordination can take place through several channels, but helpful tools may include a unified launch tracking dashboard visible to all and a clear hierarchy and decision-making apparatus. The solution to streamline efforts across these teams is frequent and clear communication. Common meetings to share evolving learnings will allow groups to efficiently use resources by not duplicating work.

Flexibility
Communicating through the entire pre-launch process will also inform teams how to adapt as roadblocks emerge and timelines or expectations shift. As these scenarios arise, the entire team must be prepared to adapt. Teams should map out various situations and anticipate the potential ripple effects in the months prior to launch, so the team isn't left scrambling if, for example, the FDA approves the product for a broader or narrower segment of patients than expected.

Conclusion
As the unpredictable external factors evolve around the time of launch, companies can remain well prepared by implementing these four tactics internally to efficiently and smoothly take on any product launch. By maintaining alignment through iterative conversations, identifying the highest value tactics through rigorous prioritization, promoting organizational transparency through clear visibility, and being flexible to embrace change, organizations can optimize the once in a life cycle opportunity of launching.
Health Advances is well positioned to help companies establish these imperatives, identify top priorities, interdependencies, and outline processes to optimize launch with customized Excel-based tools.
###
About Health Advances Launch Excellence Practice
The Launch Excellence Practice at Health Advances has unique capabilities to provide launch planning services founded on actionable, nuanced market insights and flexible launch planning solutions.
For more information, please visit http://www.healthadvances.com/launch-excellence.