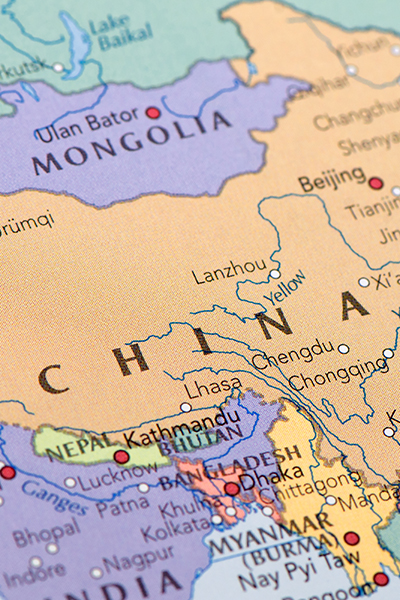 Blog | 4/16/2019
Better Market Access in China – Government Improves Pricing and Reimbursement Environment
Health Advances' recent blog post on China addressed the country's various regulatory initiatives aimed at kick-starting biopharmaceutical product approval in China. We followed it up with a case study on Keytruda underscoring these beneficial reforms. This time we provide commentary on the ever-changing Chinese market access landscape.
Historically, global pharmaceutical manufacturers faced numerous challenges when launching innovative drugs in China. Securing a coveted spot for innovative products on China's National Drug Reimbursement List (NDRL) has been challenging due, in large part, to infrequent updates to the list and China's preference for generic drugs. When drugs do achieve coverage, they are subject to copays as determined at the provincial government level, adding delays to the path to market and significantly limiting patient access.
While China remains a highly complex market for global pharmaceutical companies to navigate, recent changes in national and provincial pricing and reimbursement policies are set to improve patient access to innovative therapies. With careful planning, global pharmaceutical companies can increasingly expect to reach large segments of the vast Chinese population hungry for quality healthcare.
Below we highlight some of the recent government initiatives that benefit global biopharma companies looking to enter the Chinese biopharma market.
Updates to the National Drug Reimbursement List
The NDRL is a list of preferred medicines for citizens covered by the government's urban health insurance program for employees and residents living in China's cities and towns. It was formally established in 2000 and was expected to be updated every two years. However, the actual reimbursement cycle turned out to be much longer, with NDRL updates having taken place only three times in the last two decades (2004, 2009 and 2017). With limited data exclusivity and a lengthy regulatory process in China, Western manufacturers faced the risk of significant delays (and thus value destruction) in case they missed the next NDRL update.
Another challenge facing innovative drug developers was the Chinese government's preference for low cost generics. Prior to 2017, the NDRL consisted overwhelmingly of me-too, biosimilar and bio-better products. While this certainly helped to keep drug costs down, it also deprived China's population of efficacious novel therapies in many hard-to-treat disease areas. China has taken a number of steps to address these issues. Firstly, the government recently consolidated the various fragmented reimbursement related bureaucracies under the newly created State Medical Insurance Administration (SMIA). The stated goal of this organization is to make the pricing and reimbursement process more efficient and update the NRDL more frequently.
Secondly, China is increasingly offering foreign manufacturers of innovative therapies a path to the NDRL through price negotiations with the national government. After a successful pilot program in which 36 of 44 ex-China medicines reached a price agreement, manufacturers can now bid for a spot on the NDRL by offering discounts. While price levels can be significantly lower when compared to prices in the US or Europe – discounts during the pilot averaged 57% - the enormous volumes available in the Chinese pharmaceutical market can handsomely compensate the winners. These changes are in line with the government's stated goal of broadening access to high quality care to its citizens. We expect the SMIA to deliver on the original promise of bi-annual NDRL updates as well as to keep expanding the list both in numbers and share of non-domestic products.
Provincial Drug Coverage Via Severe Disease Insurance Policies
In addition to the national pricing and reimbursement process, most provinces in China influence the market access process as well. As part of their own initiatives to improve patient access, several provinces have introduced so-called Severe Disease Insurance (SDI) policies. SDIs cover life-saving, high-cost drugs, often not listed on the NDRL. Under the SDI mechanism, provinces invite manufacturers to directly negotiate a price. Once a price is agreed upon, the province will pay for up to 70% of the cost, significantly improving patient access to high-cost therapies.5
Provinces with price negotiation mechanisms in place include ZheJiang, NeiMengGu, ShanDogn, and JiangXi which represent approximately 18% of China's population. Several others are planning to implement similar initiatives. In the ZheJiang province, 31 products have been invited to negotiations, 21 of which were manufactured by multinational pharmaceutical companies. After reaching agreement on price5 half of these products are now covered under SDI.
Negotiating with leading provinces is a fruitful way for multinational pharmaceutical companies to provide high-cost, high-value drugs to Chinese patients in the absence of a national mechanism. While provincial agreements are unlikely to negate the importance of securing a place on the National Drug Reimbursement List, they provide an opportunity to start commercializing a product in parts of the country while gaining experience with the complex Chinese market access system.
The Rise of Supplemental Private Health Insurance
While healthcare in China is primarily delivered under a single-payer model, there is a role for private health insurance companies that augment the basic coverage provided by the government.
In an effort to bolster additional insurance coverage, the Chinese government recently initiated tax incentives for citizens to purchase private health insurance to supplement mandatory public insurance plans. Individuals who purchase eligible insurance policies can reduce their personal income tax by up to 1,080 yuan ($162) per year.6
While the tax cut only provides relatively modest financial incentives, the government's involvement can significantly boost awareness and trust in the nascent private health insurance industry. Although only about one in 20 Chinese has private health insurance today, the market has experienced an annualized growth rate of over 30% year in the five-year period between 2010 to 2015.6-8
Health Advances Expertise in the China BioPharmaceutical Market
While conditions in China are fast improving, the market remains complicated and challenging for Western entrants. Health Advances has built a deep understanding of the Chinese healthcare system over the past two decades, and has worked with a range of US, EU and Asia-based biopharma companies to help formulate their market entry strategies into China. We are excited to be opening our fourth corporate office in the Summer of 2019, located in Hong Kong. This office, together with our other US and European locations, will help us serve clients seeking to evaluate, enter or expand into the Chinese life sciences market and other leading Asia-Pacific markets.
Should you be interested in exploring market entry into China, please contact one of the members of our Asia Markets Practice Management team at HAAsiaMarkets@healthadvances.com.
Authors: Rebecca Nussbaum, Senior Analyst, Balazs Felcsuti, Vice President, Chelsea Pan, Director and Vivek Mittal, Partner.
Sources:
Lovell, 2018. "China's Pharma Boom." Janus Henderson Investors.
Zhang, 2019. "China Expedites Price Reduction of Anticancer Drugs."
Li, 2018. "Recent Pricing Negotiations on Innovative Medicines Pilot in China: Experiences, Implications, and Suggestions." Value in Health.
Gambari, 2016. "Patient Access to High-Cost and High-Value Specialty Products in China: Review of Decisions from ZheJiang, NeiMengGu, ShanDong and JiangXi." Value In Health.
Dandan 2017. "Can Tax Breaks Boost Private Health Isnurance in China?" Sixth Tone.
Velocity Global 2018. "Selecting Private Healthcare Coverage in China."
Pacific Prime 2019. "Insurers in China."