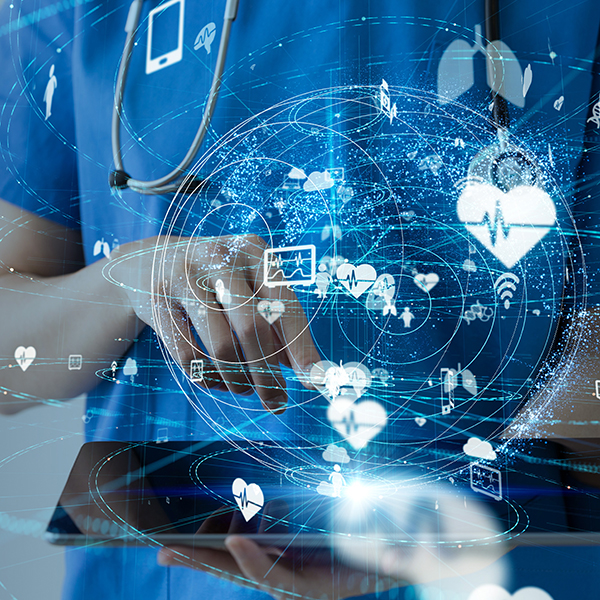 Blog | 4/4/2022
Rise of Innovative Medtech in APAC
By Eric Woo, Senior Analyst, Gary Cheng, Vice President, and Vikki Leung, Consultant
Health Advances Hong Kong attended APACMed MedTech Forum 2021 and were excited to hear the exchange of views from different stakeholders on the future of medtech. One key theme resounded: the rise of innovative medtech in the Asia Pacific Region, especially in China. The transformation from manufacturing low-end and commoditized components to locally-designed and high-end medical devices has been significant. Historically, innovation had been dominated by US or European multinational corporations (MNCs).
Health Advances has worked extensively with numerous stakeholders in the medtech field and summarizes the key factors driving the paradigm shift. We further highlight the therapeutic focus of Chinese medtechs and the potential regulation uncertainties faced by these firms.
Key Drivers for Chinese Medtech Innovation
Driver 1: Government Grants to Incentivize R&D Activities and Collaboration among Key Stakeholders across the Value Chain
APAC medtech startups have benefited from government grants and multi-stakeholder collaboration to foster development of medical devices. One example is Venus Medtech, a transcatheter heart valve medical device leader in China [1]. This company received:
~$5MM government grants from the Ministry of Science and Technology of PRC, Science and Technology Department of Zhejiang Province
Collaboration with physicians from top hospitals and research institutions in China and overseas, e.g., Beijing Fuwai Hospital and the second affiliated hospital of Zhejiang University School of Medicine
The grant programs are expected to continue to support emerging medtech companies in developing locally-designed medtech. Moreover, grants from the public sector for these medtech startups have concretely demonstrated the government's willingness to support innovation spurring interest and funding from private sectors.
Driver 2: Strong Growth in Venture Financing and IPO Activities
Venture capital funding has fueled significant growth in medtech innovations over the past five years. In 2021, APAC surpassed North America in deal count and $4.5B funds have poured into medtech startups and companies (Figure 1). For the past five years, the top 10 deals by funds raised are dominated by Chinese medtech focusing on hot areas in the field like surgical robots and next generation sequencing diagnostics (Figure 2).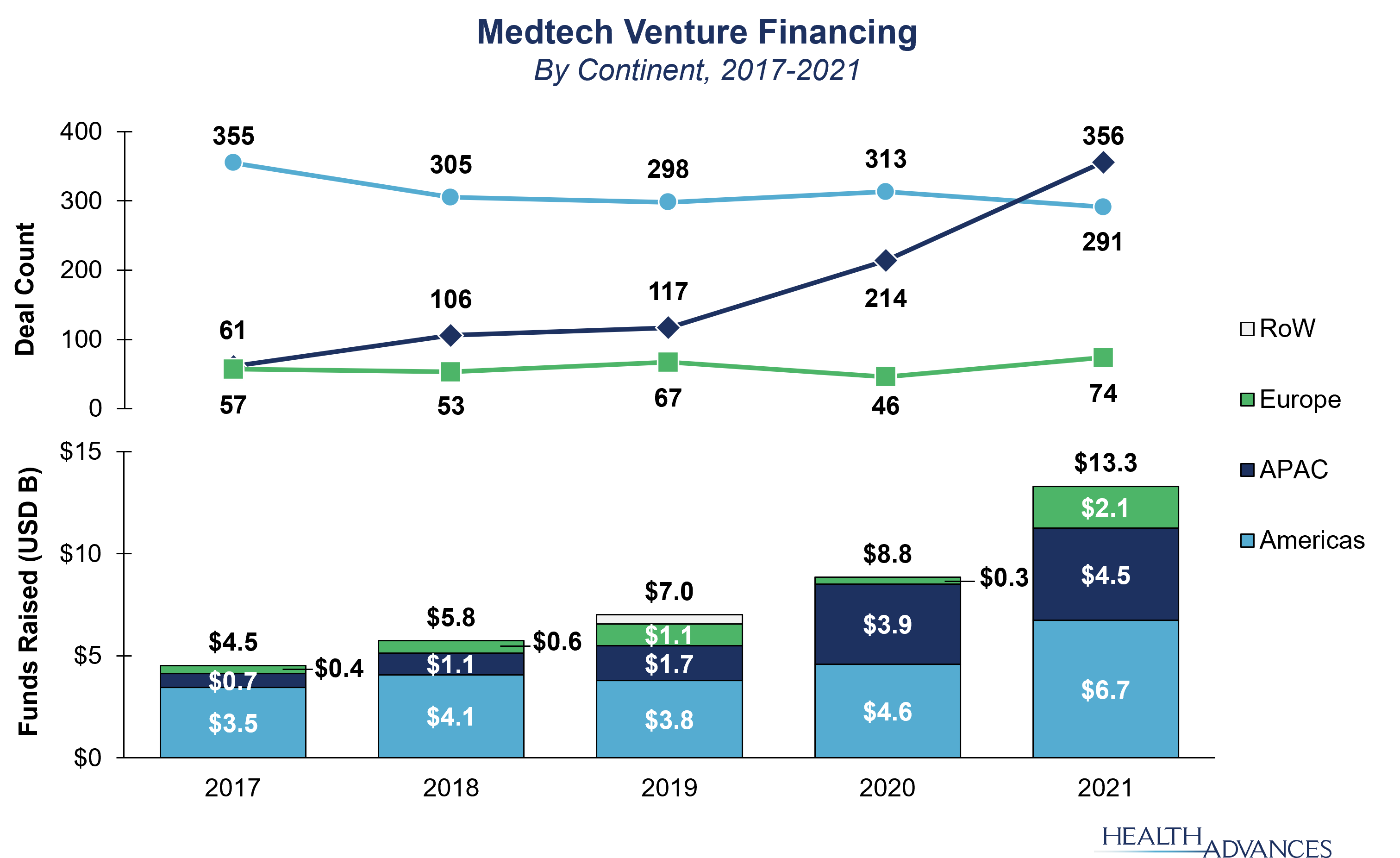 Figure 1: Medtech venture financing activities by continents from 2017 to 2021.
Source: Health Advances analysis, Eikon, Evaluate Vantage.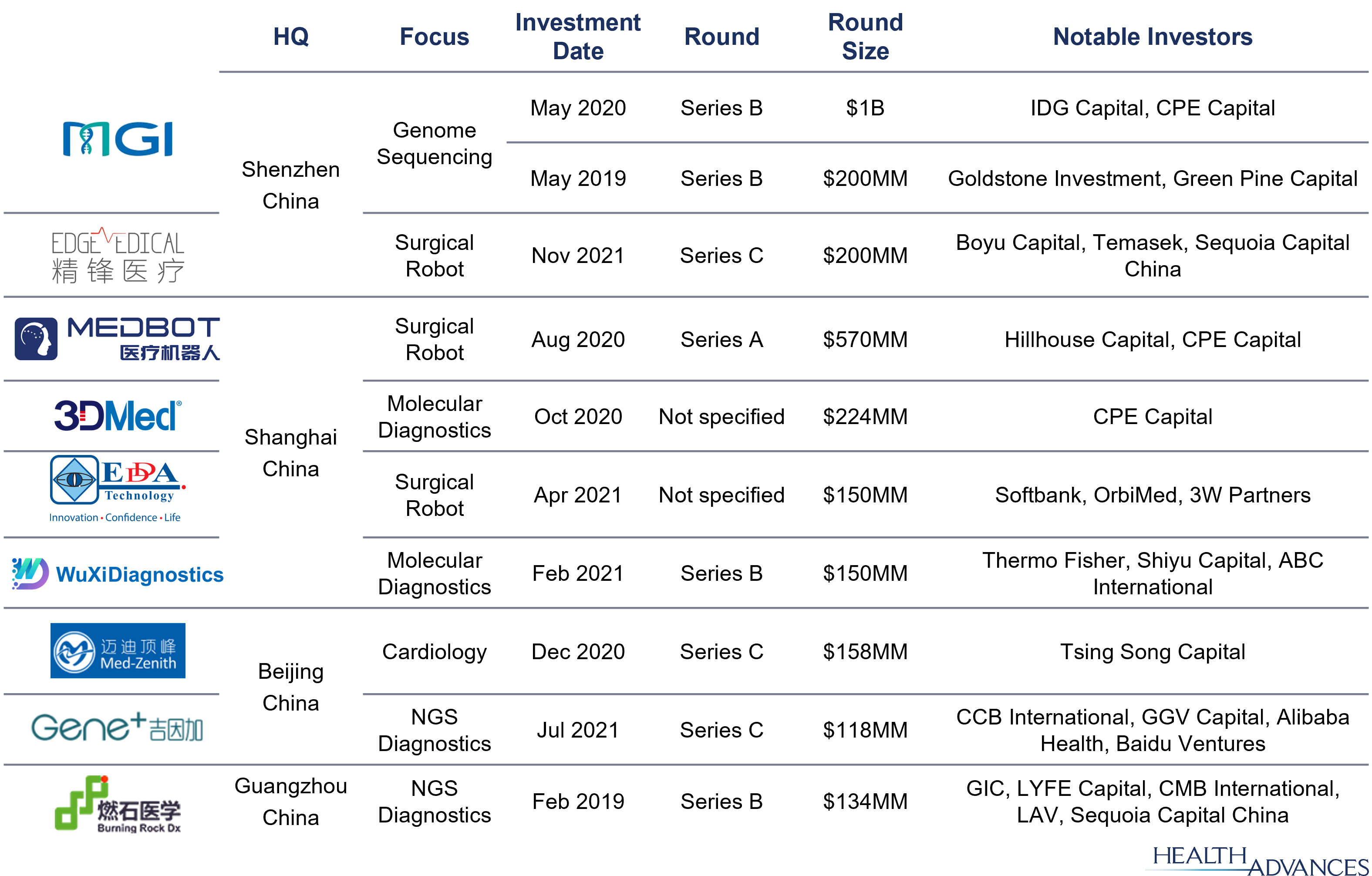 Figure 2: Top 10 venture financing deals by deal value in APAC.
Source: Health Advances analysis, Eikon, company website, press release, IPO prospectus, 36Kr, China Daily, Sina Finance, Sohu.
In addition to VC funding, IPOs on HKEX have become increasingly popular for medtechs to gain access to international capital, driven by the launch of Chapter 18A in 2018 which eased listing requirements to accommodate pre-revenue companies. Aligning with our estimates in our previous blog in 2020, medtech IPOs under Chapter 18A were more active in 2021, and had a record-high 9 IPOs with ~$2.2B funds raised (Figure 3).
Figure 3: Number of Medtech IPO on HKEX.
Source: Health Advances analysis, HKEX, company IPO prospectus.
In 2022, there is a strong pipeline of Chinese medtech in the listing process, but we expect the IPO activity may slow down due to regulation uncertainties and macroeconomic factors. However, the continued investment and collaboration from MNCs could fill this gap to drive innovation.
Driver 3: Foreign MNCs' Investment and Collaboration with Domestic Medtech
Domestic startups have had better access to resources from foreign MNCs. Several MNCs have established incubators in APAC, especially China, such as J&J's JLABS in Shanghai to incubate medtech and life science startups in the region[2] and Medtronic's MedTech Innovation Accelerator in Shanghai to support innovations in AI, surgical robotics, and neuromodulation[3]. More mature domestic medtech firms have also benefited from collaboration with foreign MNCs to accelerate novel product development in the region. LifeTech, a leading Chinese medtech in cardiology, has recently extended their strategic collaboration with Medtronic on MRI-conditional pacemakers to address growing needs in China.
Therapeutic Focus of Domestic Medtech: Fast-growing Transcatheter Heart Valve Market in China
The focus of several Chinese domestic companies, and recent IPO activity, has been in the interventional cardiology space. In the cardiology field, interventional therapy has become a promising clinical option for treatment of heart valve diseases given its less invasive nature and faster recovery. A growing number of domestic medtech companies have joined the research and development efforts for transcatheter heart valve products in China (Figure 5).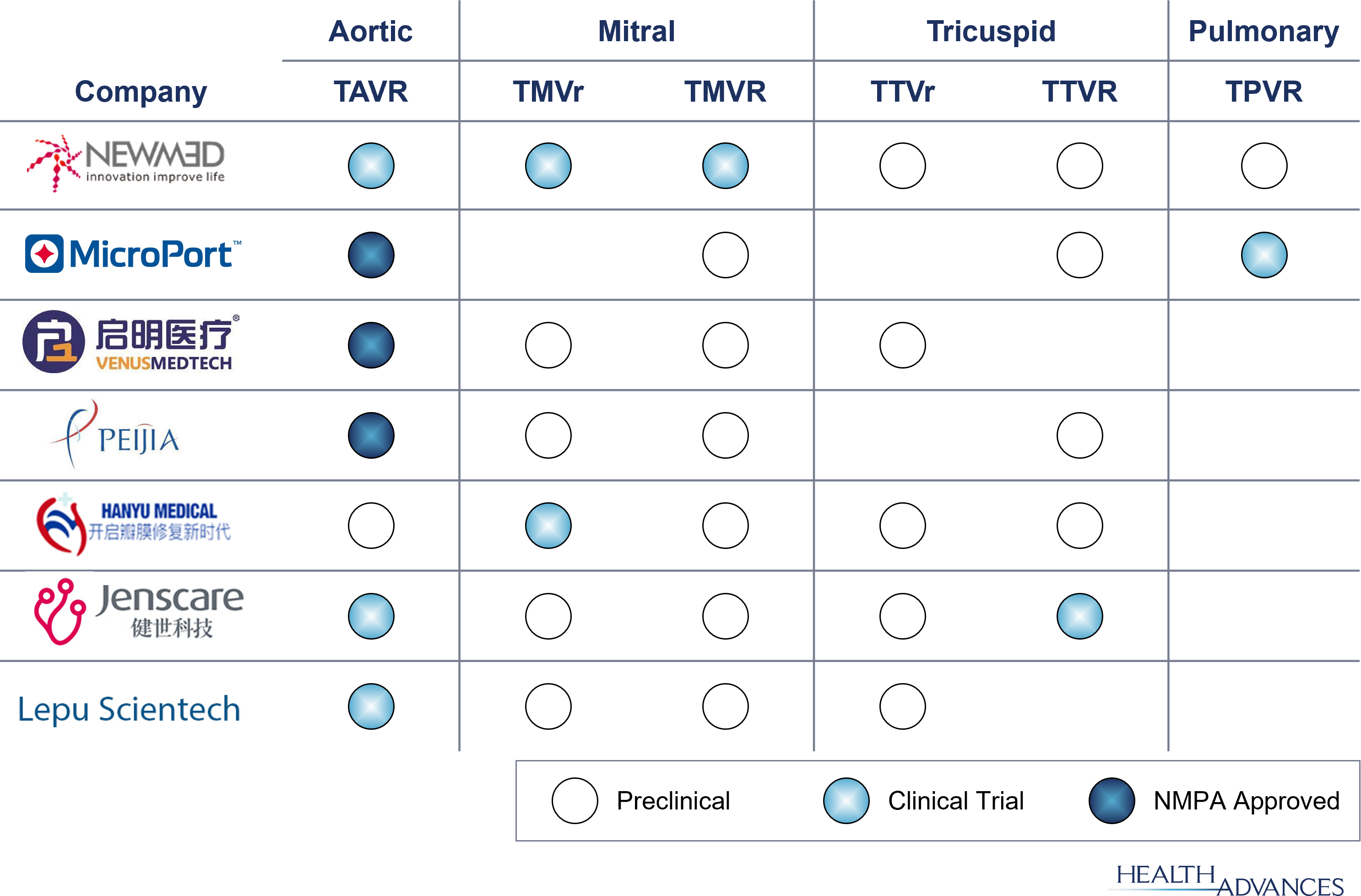 Figure 4: Landscape of domestic companies in the transcatheter heart valve market.
Note: TAVR = transcatheter aortic valve replacement, TMVr: transcatheter mitral valve repair, TMVR: transcatheter mitral valve replacement, TTVr: transcatheter tricuspid valve repair, TTVR: transcatheter tricuspid valve replacement. TPVR: transcatheter pulmonary valve replacement. Source: Health Advances analysis, analyst reports.
Chinese medtech companies first focused on development of transcatheter aortic valve devices, but many companies are now shifting their focus to research & development for transcatheter mitral and tricuspid valve devices. The reason for this shift is because mitral regurgitation (MR) is the most prevalent valvular heart disease in China. The prevalence is more than twice that of aortic stenosis where TAVR is the treatment option. The gold standard for treatment of mitral regurgitation is open-heart surgery, but in recent years, transcatheter intervention treatment options have emerged. The emergence of this alternative is estimated to drive the China transcatheter mitral intervention market to $1B by 2030.
Regulatory Environment Remains Uncertain for Chinese Companies
In the first half of 2021, China tech stocks fell sharply due to Chinese government regulations on that sector. However, the medtech sector was not impacted and medtech listings on HKEX under Chapter 18A remained active and indeed reached record highs (Figure 4) whereas the entire Hong Kong IPO market slowed down.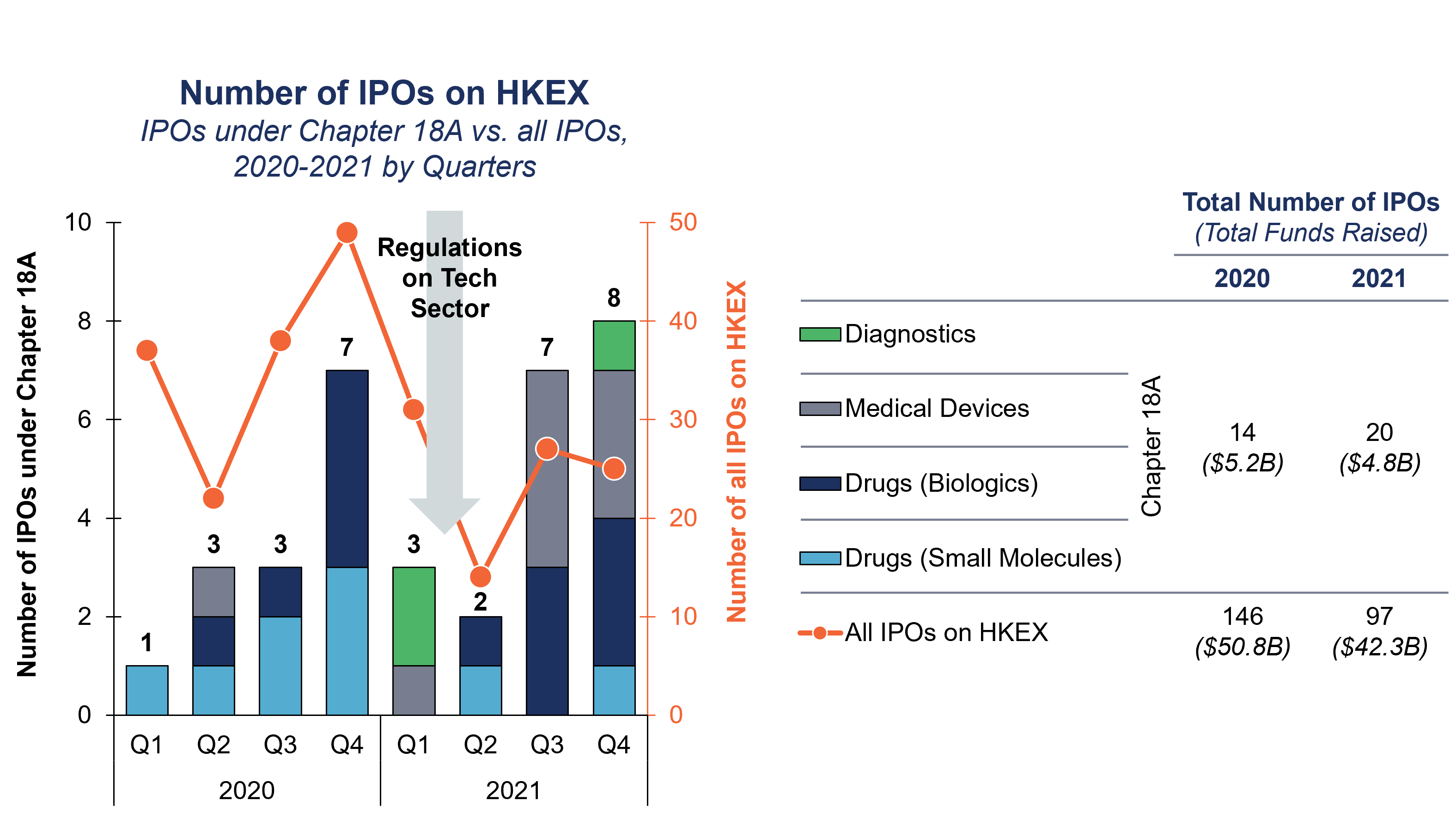 Figure 5: Number of IPOs from 2020 to 2021 by quarters.
Source: Health Advances analysis, HKEX, company IPO prospectus.
Besides regulation from domestic government, in February 2022, US Department of Commerce added 33 Chinese companies to the unverified list that companies will face export restrictions. No medtech firms was found on the list, but there was a notable Chinese biologics CDMO, WuXi Biologics.
Going forward, changes to regulations are undeniably a key concern for Chinese medtech companies and their investors. Health Advances is keeping a close eye on Chinese, US and other regulatory changes that could impact domestic medtech companies in 2022 and beyond.
Conclusion
For the past ten years, favorable government initiatives, multi-stakeholder collaboration and strong financing have driven APAC medtech innovation, especially in China. While there may be regulatory headwinds on the horizon, we expect continued growth in domestic innovation. While success in local market has been the priority it is not the ultimate end goal. These domestic medtechs have ambitions to expand beyond local borders and look to bring their innovative products to the international markets.
Part 2 of the blog will discuss the emergence of these domestic medtech onto the global stage that will underpin a new era for medtech market.
Notes
###
Eric Woo is a Senior Analyst based in the Hong Kong office with expertise in due diligence projects across biopharma and medtech in Asia Pacific and International Markets. Gary Cheng is a Vice President based in the Hong Kong office and leads Health Advances Asia Pacific (APAC) practice. Vikki Leung is a Consultant in the Hong Kong office, and works with clients and investors in the medical devices, biopharma, and diagnostics industries.