Since Health Advances' founding, community service has been at the heart of what we do, and we remain committed to expanding and deepening its role within our organization. With this history and our Vision in mind, we established our Pro Bono Consulting Initiative in 2022. By providing pro bono consulting services to mission-driven organizations, we hope to amplify their impact and support equitable access to affordable, high-quality healthcare.

---
Bringing Health Advances' Expertise to Organizations Tackling our Most Urgent Healthcare Issues
Inadequacies in healthcare access and quality have devastating impacts on the health and well-being of our communities. As a trusted advisor in the healthcare industry, we are committed to engaging with organizations advocating for change across community, institutional, and policy levels.
Who We Partner With
We partner with organizations driving innovation in complex, high-need health and social issues affecting underserved populations.
What We Bring
Health Advances brings a deep expertise of the healthcare industry's complexities to our Pro Bono partnerships, allowing us to provide unique, high-impact insights supported by rigorous data and analysis.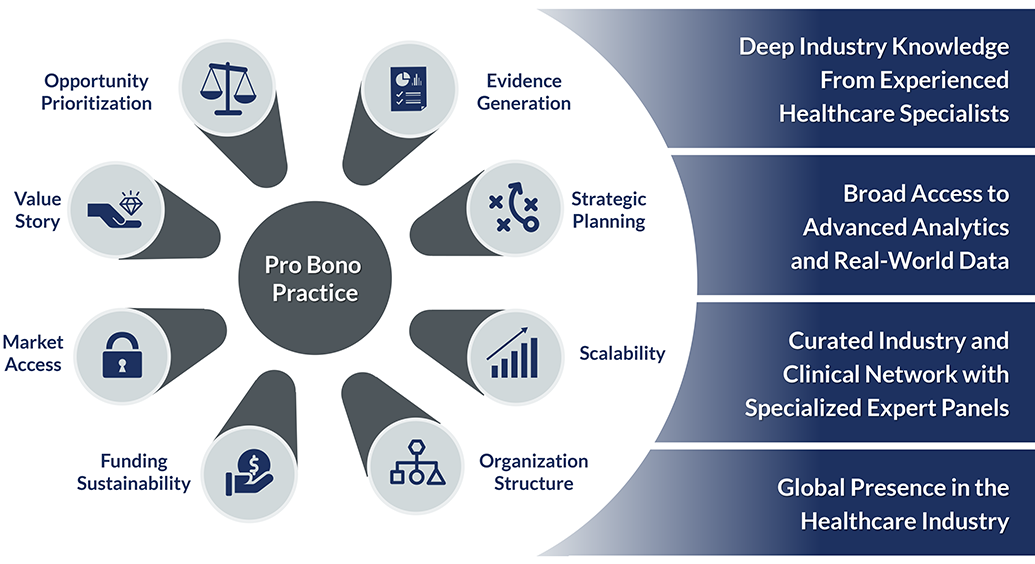 ---
Example Collaborations
"Health Advances' data analytics and sector research wildly exceeded our expectations and provided us with deeper insight into our program and its results than we've ever had before."
– CEO, Food Security Program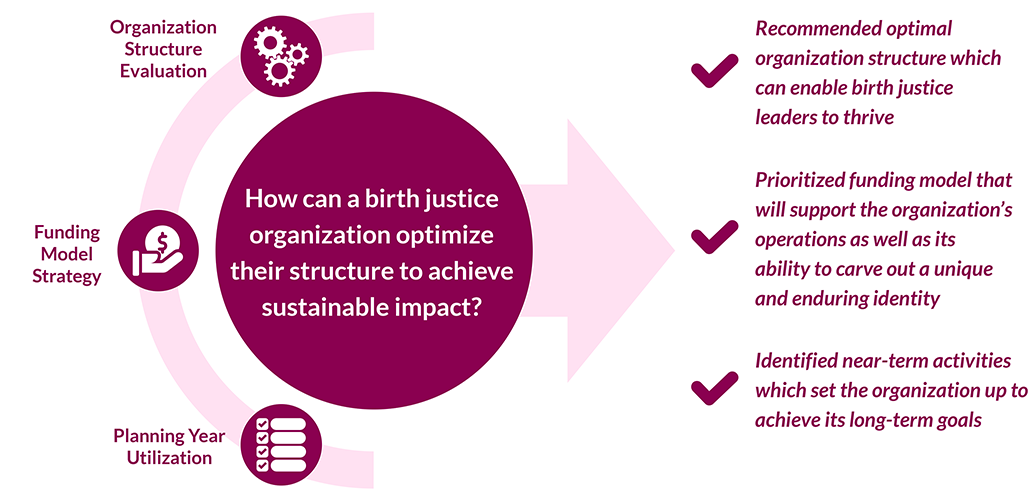 "I really appreciated the thoughtfulness, depth, and genuine care that was put into fully understanding the goals of our project. We feel confident in this co-created strategy because our voices and the values of our strategic advisors were centered in its development."
– Co-Founder and Associate Director, Birth Justice Organization

"As birth justice leaders and advocates, it can be extremely burdensome to take on all the necessary roles when starting a new initiative. Health Advances supported us in paving a realistic, sustainable plan for the future of our project."
– Co-Founder and Executive Director, Birth Justice Organization
---
Looking Ahead
We look forward to continued commitment to our mission statement and to Health Advances' Vision of creating an enduring, positive impact on healthcare globally.
If you or your organization are interested in learning more, please contact us at ProBonoConsulting@HealthAdvances.com.

Biotech & Pharmaceuticals
Diagnostics, Research Tools, & Precision Medicine
MedTech
Digital Health & Enterprise HIT
Investors