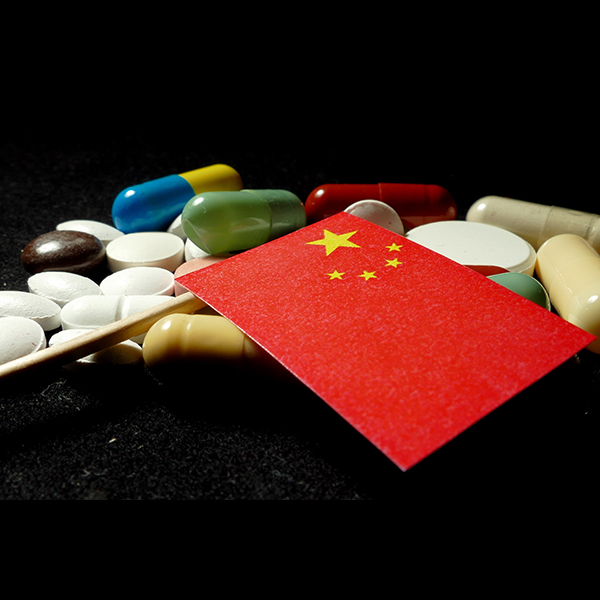 Blog | 3/30/2020
Key Trends and Developments in the Chinese Oncology Market
By Frances Wu, Engagement Manager (Health Advances Asia Ltd)
Given the current COVID-19 pandemic, the global economy has been hit with a deep state of uncertainty. However, China has fared well compared to other countries with its aggressive approach to containing the outbreak and in restarting its economic engine. Additionally, high-quality oncology treatment and care continues to be in high demand, contributing to our positive long-term outlook of the Chinese oncology market. This blog details anticipated trends in the future.
With market size estimates ranging between $9B1 and $24B2,3 and forecasted growth between 8-15%1,2,3,4 in the next five years, China's oncology market is a space that is growing and full of innovation.
There are many drivers behind this – the added fast-track clinical paths and priority review for accelerated approval, recently turned annual negotiations for the National Reimbursement Drug List (NRDL) inclusion for reimbursement, and China's Healthy China 2030 reform, to a name a few. These factors point to China's efforts to narrow the gap in available innovative medicines between the West and China, by enabling the entrance and adoption of targeted therapies.
In 2018, the NMPA demonstrated this commitment with its record-breaking 14 oncology drug approvals. 2019 saw 11 approvals, and taking into account the 5 approvals so far as of March 2020 in spite of the COVID-19 outbreak, it seems like the landscape of innovative therapies is largely tracking with the trend to catch up to the Western markets. As China's oncology landscape continues to grow and more innovative therapies become available, we can expect the market to evolve as well. Here are five trends to watch out for:
1. Continued Approval of Imported Therapies
In the first half of 2019, we published a blog post on China's regulatory changes (Improvements in China Drug Registration – Opening the Door to the China Market for Global BioPharma) and a case study on Keytruda and how it benefited from these changes (Keytruda, a case study for the improved regulatory environment in China). It is no surprise that Western therapies have continued to benefit and break into the Chinese market: Lynparza won approval in newly diagnosed advanced ovarian cancer with BRCA 1/2 mutations only a year after its approval in the US, and Imfinzi was approved in unresectable Stage III NSCLC, less than two years after its approval in the US. Older therapies are also gaining entrance into the Chinese market, such as Xtandi and Erbitux, indicating the continued flow of innovative therapies from foreign markets now that the gates are open in China.
2. Rise of Domestic Companies
Though Western companies have certainly taken advantage of the incentives and loosening regulatory changes, local companies have also benefited from these changes, not to mention the Central government's "Made in China 2025" plan that supports home grown innovation. Many of these local companies are actively raising capital and engaging in licensing or partnership deals.
The $2.7B USD Amgen and BeiGene collaboration is an example of how Western companies are looking to work with Chinese companies to bring innovative therapies to the Chinese market, faster. Several licensing agreements have emerged in recent months, such as I-MAB's licensing deal with EUSA and SinoPharma's partnership with San Diego's Ambrx, granting the Chinese counterparts rights to develop and commercialize the Western companies' therapies in China. Though this means Western therapies are more likely to continue to lead the treatment landscape in the near term, these collaborations will go a long way in setting up Chinese companies for their long term success.
3. Evolving Conditions for Public Reimbursement
Market access for innovative therapeutics in China is likewise broadening as part of the government's effort to increase access to an increasing number of innovative drugs – after all, more drugs are being approved for the NRDL each year. However, as competition increases, the government will have more negotiating power to determine which drugs it is willing to reimburse.
In last year's round of negotiations, Innovent Biologics' Tyvyt was the only PD-1 inhibitor that successfully won NRDL inclusion. Opdivo and Keytruda lost out, but still have protected share as the only PD-1 inhibitors approved in their respective indications. However, this may not be the case in the future, when the anti-PD-1 space becomes crowded. With the National Health Security Administration's (NHSA) continuous practice of negotiating for steep price cuts and increasing emphasis on pharmacoeconomics, it may well be the case that only one PD-1 inhibitor can win NRDL inclusion in a given indication every year, while others will be forced to rely on other avenues of market access.
4. Emergence of Novel Payment Plans
China saw its first pay-for-performance program in oncology with Pfizer's Ibrance in 2019. Given Pfizer did not successfully win NRDL inclusion for the public market, this was a preemptive move that positioned Ibrance well in the private insurance markets. This may be a strategy for other manufacturers to employ in the future as well – with China's efforts to cut on costs not just limited to the public sector, private insurance and providers will similarly be attracted to value or outcome-based payment programs.
Furthermore, with these novel pricing schemes, biotech companies will be able to collect Real World Data (RWD) that demonstrate the value of their drugs, and can use this data to power their cost-effectiveness arguments with the NHSA in the future for public reimbursement.
5. Increasing Acceptance of Real World Evidence
And lastly, Real World Evidence (RWE). This is rapidly growing in the US and EU, and China is starting to catch on. The NMPA issued the "Guidelines for Real-World Evidence to Support Drug Development and Review (Trial)" in January 2020, outlining the role of RWE and guidelines on its collection and use in regulatory decisions. A few months before, the China Anti-Cancer Association had its inaugural conference for the China Anti-Cancer Association Cancer Big Data and Real World Research Professional Committee, where leading oncologists discussed China's status on data banks in oncology, including tumor sample banks for GI and breast cancer, and the challenges of turning such research into RWE. The environment in China is gradually shifting to become more accepting of real world research, and it will be interesting to see the endeavors oncology companies take on to be the pioneer in RWE.
In closing, while the current uncertainties are unsettling, it is important to keep in mind that the fundamentals of the Chinese pharmaceutical market in general, and oncology in particular, remain strong. The sector is poised for continued growth, and will no doubt accelerate after the COVID-19 crisis is under control.
###
About the Author
Frances Wu is an Engagement Manager at Health Advances in the Hong Kong office. As a member of the Health Advances Asia Markets Practice, she works across therapeutic areas and sectors in China, emphasizing oncology and rare diseases, digital health, and strategic applications with RWE.
About Health Advances Oncology Expertise in China
Health Advances is a healthcare-focused strategy consulting firm that has built deep expertise in oncology and the Chinese markets over the last two decades. With our recently opened office in Hong Kong, Health Advances is excited to assist clients with the commercialization of innovative oncology therapeutics in China and beyond. If interested, please contact one of the members of our Asia Markets Practice Management Team at HAAsiaMarkets@healthadvances.com.
REFERENCES
[1] IQVIA Global Oncology Trends Report 2019
[2] Frost and Sullivan Analysis (Innocare 2020 prospectus for HKSE)
[3] China Business Industry Research Institute 2018
[4] Prospective Industry Research Institute 2019
This post was updated on April 9, 2020 to correct the statement that Innovent Biologics' Tyvyt, not Junshi Biosciences' Tuoyi, was the first PD-1 inhibitor to win NRDL inclusion.