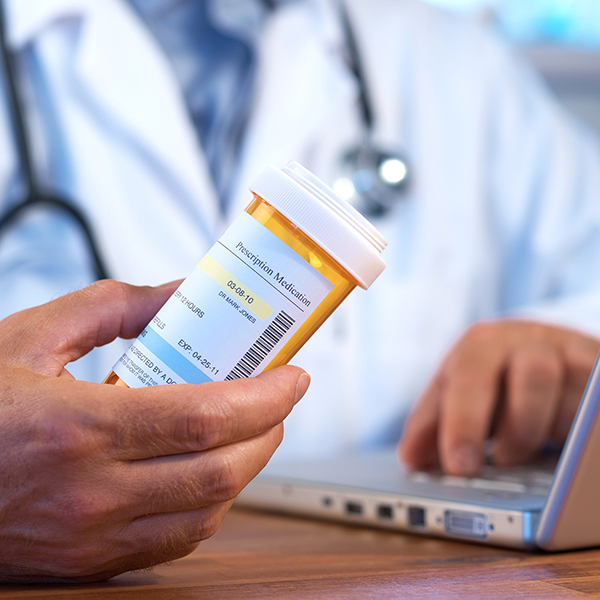 Blog | 2/6/2020
2019 Biopharma Year in Review
By Wyatt Gotbetter, Partner and Rebecca Podolsky, Analyst
The biopharma industry saw the emergence of breakthrough gene therapies and the rise of digital therapeutics in 2019. Growing pricing concerns and merger activity pressured the industry to increase sales and profits as pipelines mature and older drugs face competition, despite a near-record volume of 48 FDA approvals for new or novel molecules.
2019 Biopharma Industry Highlights
Continued Advances in Gene Therapy: In May, the FDA approved the virally-delivered gene therapy Zolgensma (Novartis), which received breakthrough therapy designation for pediatric spinal muscular atrophy. This came only a short time after the approval of Kymriah (Novartis) for leukemia, putting Novartis at the top of the list of biopharma companies to watch in 2020. That brings the total to four approved gene therapies in the US, which is calling more attention to affordability. The one-time cure Zolgensma will be priced at $2MM and is expected to compete with the standard-of-care therapy Spinraza (Biogen). Despite the high up-front cost and regulatory hurdles of developing these therapies, Novartis's early success is boosting expectations for the late-stage pipeline gene therapies currently being developed by Biomarin, Sarepta, incumbents Bluebird, Spark, and others.
Promising News for RNAi Therapy: RNA interference technology also shows promise as evidenced by a second FDA approval in 2019. The first RNAi therapy to receive FDA approval, Onpattro (Alnylam), was given the green light in Q3 2018 for neuropathy caused by hereditary ATTR amyloidosis, and analysts predict up to $400MM in sales by 2024. More good news for Alnylam came just last November, when Givlaari became the second RNAi drug approved by the FDA for a rare genetic condition known as acute hepatic porphyria.
Large-Scale Mergers: While 2019 didn't break any records for sheer number of M&A deals, some highly valuable mergers still make this year stand out.
(1) Topping the list at a whopping $74B, BMS kicked off the year with an acquisition of Celgene, which had lost significant market share in 2018. Together, they possess an impressive oncology portfolio with BMS' Opdivo and Yervoy and Celgene's Revlimid and Pomalyst.
(2) In June, Abbvie and Allergan announced a merger with a value of $63B. This comes just in time for Abbvie to bulk up its portfolio before Humira, which accounts for over half of Abbvie's sales, loses significant share to upcoming biosimilars.
(3) As a divestiture of the BMS/Celgene merger, the psoriasis drug Otezla was sold off to Amgen for $13B, exceeding analyst estimates and bolstering Amgen's portfolio in the psoriasis space, which includes its own drug Enbrel. Amgen is optimistic that the investment will break even by 2024.
(4) Not far behind at $12B, Mylan and Upjohn (a division of Pfizer) partnered in November to create Viatris, a new company that will merge Upjohn's strong position in Asia with Mylan's presence in the US and Europe. The new entity boasts a differentiated portfolio of branded and generic drugs and a focus in biologics, respiratory, and complex products.
Pricing Legislation and Policy: In 2019, scrutiny on drug prices continued to escalate. A new federal drug-pricing plan announced in September would limit Medicare spending on prescription drugs by enacting a price index based on foreign prices for drugs lacking significant competition, and capping out-of-pocket spending for seniors. Critics claim this will stunt discovery and innovation within the industry and delay patient access to drugs.
Similarly, under pressure from pharmaceutical companies, the Trump administration decided to kill the "safe harbor" rule initially proposed in January that would have prevented PBMs from receiving drug rebates. The proposal was criticized on the grounds that it would raise drug prices for seniors and significantly increase Medicare and Medicaid spending
The emergence of costly gene therapies adds fuel to the pricing debate. Although these one-time therapies have a high price tag, they also provide high value, and companies are working with payers globally to engage in alternative payment models (APMs) to address issues of affordability. In the UK, the up-front cost of Bluebird's Zynteglo is being stretched over a four-year period, and payment installments may be reduced or discontinued for patients showing inadequate response.
Stay tuned—the drug pricing debate will doubtless continue well into 2020.
Fundraising: Both 2018 and 2019 saw a robust early-stage fundraising environment for pharma and biotech. More than half of all the money invested was for angel, seed, or series A/B investments. Compared to 17 other industry categories, the biotech industry had the highest median investment of $23 million in 2019 in early-stage funding raised by venture capital. This VC fundraising lays fertile ground to grow new companies while numerous private equity raises of >$1B will support deals and consolidation in 2020.
Digital Therapeutics: The emergence of digital therapeutics (DTx) has considerable potential as a medically credible and widely used treatment option for patients. Only a handful of digital treatments have regulatory approval to this point, and fewer have launched commercially. However, dozens of DTx are generating compelling clinical evidence and are on track to win regulatory clearance over the next few years.
According to Health Advances' Partner and Digital Health Practice leader Andrew Matzkin, "as success stories amass and as business models, market access pathways, and distribution models become established, we will enter the next phase of the evolution of DTx, with an increasing number of safe, accessible, affordable, and effective treatment options claiming an important place in the management of a wide range of medical conditions."
Even so, major biopharma-DTx mergers hit some snags in 2019. In October, Novartis division Sandoz announced it would take a step back from its partnership with Pear Therapeutics for its DTx solution for addiction, multiple sclerosis and schizophrenia. Sanofi abandoned its virtual diabetes clinic Onduo, which they had invested heavily into in 2016. And after Proteus Digital Health failed to close a $100MM round of funding for its ingestible and wearable sensors, relying on emergency funding in order to keep its employees, they announced an end to their partnership with Otsuka Pharmaceutical.
These bumps in the road are not indications that DTx is in trouble. Rather, growing pains like these illustrate the challenges that biopharma and DTx companies face in determining how to successfully commercialize this promising new sector. Indeed, partnerships are robust and growing. Examples include Otsuka-Click Therapeutics, Sanofi-Happify, Ironwood-Pear, and Novartis-Biofourmis.
2019 Health Advances Highlights
25+ Years Advising Biopharma Executives and Investors: In 2019, our team worked with leading biopharma executives and investors and completed over 100 projects with more than 50 different clients. Project work included market assessment, launch strategy, life cycle management, and due diligence, and spanned multiple clinical areas such as oncology, respiratory, autoimmune, gastrointestinal, and CNS diseases. We conducted over 3,000 primary interviews, and over 30% of our projects included ex-US research in Europe, Asia, Australia, and other geographies.
Launch of Health Advances Hong Kong Office Extends APAC Capability: The opening of Health Advances Asia Limited leverages the firm's 20+ years of experience in the Asia/Pacific (APAC) region to help both local and multi-national companies looking to expand their global footprints. Health Advances' Hong Kong-based, multilingual team is led by Vice President, Gary Cheng, who joins Health Advances with more than 30 years of experience in the pharma, biotech, and medtech industries.
Vault Top Ranked Consulting Firm (#1 in Formal Training): Health Advances was recognized as a Top 10 Boutique Consulting Firm, Top 20 Healthcare Consulting Firm, and ranked #1 in Formal Training across all consulting firms, regardless of industry.
2019 Biopharma Thought Leadership
We are active industry participants committed to providing detailed perspectives and insights on key topics of interest within biopharma. Following is a sample of relevant content authored by our team:
###