Remote Patient Monitoring & Connected Devices
Device Meets Digital
In recent decades almost every industry has sought some level of so-called "digital transformation" and the medical device industry is no exception. Indeed, technological advances related to digitization and connectivity have created myriad opportunities for the device industry, ranging from improved patient compliance to optimized treatment algorithms.
But when do these technologies cross the threshold from digitizing for the sake of it to driving meaningful improvements in care?
---
At Health Advances, we have deep experience answering this question and other fundamental considerations for connected device, remote patient monitoring (RPM), and remote therapeutic monitoring (RTM) products and services. Our Medtech and Digital Health/IT leaders work together to advise companies and investors how they can take advantage of innovation, make practical investments, and execute on digital strategies.
Connected solutions are increasingly being validated across clinical and financial metrics and attractive solutions for medical device and pharmaceutical OEMs as they look to differentiate their offering and enhance care. The rapid rise and adoption of connected inhalers speaks to how quickly markets can shift and how connected tech can become standard of care.
Who We Serve
With well over 300 medtech projects completed across hundreds of indications, Health Advances has the expertise required to understand how digital technology intersects uniquely with any clinical area, including:
Diabetes
Oncology
Neurology
Cardiovascular
Respiratory
Orthopedics
We also understand that RPM/RTM and connected devices can serve many purposes. We help our clients understand these nuanced use cases and cut through the noise to articulate where they can win.
What We Do
There is nothing more powerful than understanding your market and your customer.
We are experts in gaining nuanced insights about your connected device, RPM, or RTM solution including:
Patient journey and buying process
Commercialization and go-to-market strategy
Patient and provider preferences
Key features in product selection
Role of sales reps and company support
Evidence requirements

Insurance coverage, coding and reimbursement

New product innovations
Remote Patient Monitoring & Connected Devices Case Studies
Health Advances worked with a leading global diagnostics company to develop a digital health strategy for heart failure. Health Advances identified key needs for patients, providers, and payers across the patient journey, mapped the landscape of digital health and connected device innovations and companies, and surfaced potential opportunities for the client. After a thorough prioritization analysis, the team developed a strategy spanning near-term and long-term opportunities.
A global leader in infectious disease therapeutics engaged Health Advances to create a refined and detailed development plan for a connected drug delivery solution strategy and relevant assets. The team leveraged past primary research conducted with physicians, payers, and industry experts as well as analysis of analogs to create a cohesive document for the client's internal organization on target product profiles, feature prioritization, go-to-market strategy, required investments and future governance structure. These materials were refined with the help of the client's internal team to secure funding from senior leadership for solution development initiation and begin vendor RFP processes.
As it prepared to launch a first-to-market connected device, a global medical device company approached Health Advances to share its insights on potential market access and reimbursement opportunities for the company. Health Advances drafted a memorandum to share insights from our prior work in this field, augmented by targeted new secondary research. Each pathway described, which included NTAP, TPT, and breakthrough device, among others, gave an overview, delineated benefits/opportunities, risks/challenges, implications for client, and likelihood of success. The summary outlined the most likely reimbursement and payment scenarios, which were currently available, to ensure the client could maximize both the near- and long-term value of this product.
Health Advances was engaged by a large medical device company to evaluate the most attractive strategy and business model to commercialize a connected home device for the prevention of chronic wounds. Through significant secondary and primary research, the team assessed the clinical demand for the product, the current and future willingness for various payer types to reimburse the preventative product, and the attractiveness of several business models. All analyses supported a revenue forecast for multiple versions of the product with different business models to help our client determine an appropriate investment decision.
On behalf of an orthopedic device manufacturer, Health Advances assessed the potential for connected orthopedic implants to secure reimbursement for remote patient monitoring performed by physician users. The team interviewed medical directors at a variety of plan types and several regulatory experts to understand both overall receptivity to reimbursing remote patient monitoring associated with an implant and the likely evidence generation requirements to support broad coverage going forward. Ultimately the research helped the client understand the potential for provider reimbursement as an input to its overall development and commercialization strategy.
Remote Patient Monitoring & Connected Devices Leadership
Biotech & Pharmaceuticals
Diagnostics, Research Tools, & Precision Medicine
MedTech
Digital Health & Enterprise HIT
Investors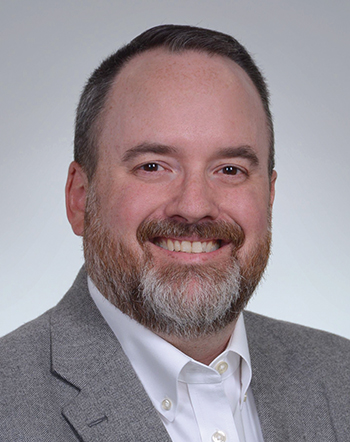 Greg Chittim
Partner
---
Contract Pharma Services, Digital Therapeutics, Employer Health, Enterprise HIT, Real-World Data & Analytics, Remote Patient Monitoring & Connected Devices, Tech-Enabled Services, Virtual Care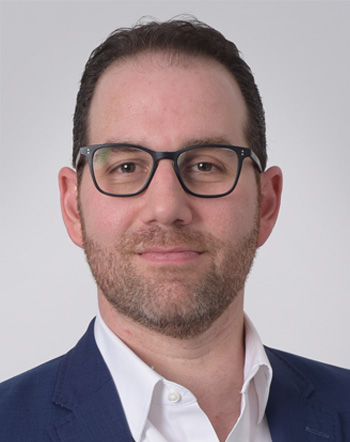 Jeffrey Abraham
Partner
---
Digital Therapeutics, Drug Delivery Devices, Employer Health, Real-World Data & Analytics, Remote Patient Monitoring & Connected Devices, Tech-Enabled Services, Virtual Care, Women's Health