Biotech & Pharmaceuticals
Diagnostics, Research Tools, & Precision Medicine
MedTech
Digital Health & Enterprise HIT
Investors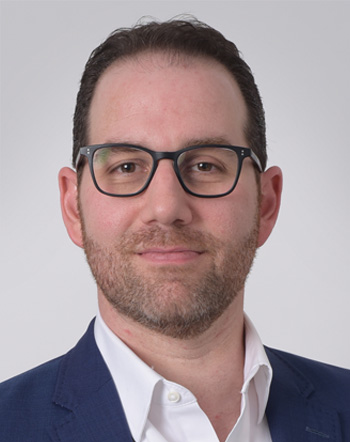 Jeffrey Abraham
Partner
---
Digital Therapeutics, Drug Delivery Devices, Employer Health, Real-World Data & Analytics, Remote Patient Monitoring & Connected Devices, Tech-Enabled Services, Virtual Care, Women's Health
Jeff co-leads the Digital Health and Health IT Practice at Health Advances. His 15-year career in healthcare spans digital health and therapeutics, medtech, biopharma, and healthcare services. He holds extensive expertise related to commercialization, global market access, product development, and evidence generation.
Prior to joining Health Advances, Jeff held executive roles in market access, trade, and commercial functions at Akili Interactive, an industry leading digital therapeutics company. During his time at Akil Interactive, Jeff focused on payer strategy, reimbursement, pricing, strategic partnerships, evidence generation, distribution, launch planning and execution.
In addition to his work at Akili, he has served as a Digital Therapeutics task group co-lead for the National Council of Prescription Drug Programs and a Scientific Leadership Board Member for the Digital Medicine Society.
Prior to his time at Akili Interactive, Jeff served as Senior Director for the Medicines Company in their Value Development department. He supported commercialization and global launch of novel drug device combo and the development of additional perioperative and cardiovascular products. Prior to The Medicines Company, Jeff served as a consultant for GfK working in global market access and commercialization. His work spanned numerous therapeutic areas across drug, devices, and diagnostics.
Jeff holds a Master of Science in Physical Therapy and an MBA with a specialization in Health Sector Management from Boston University.