Biotech & Pharmaceuticals
Diagnostics, Research Tools, & Precision Medicine
MedTech
Digital Health & Enterprise HIT
Investors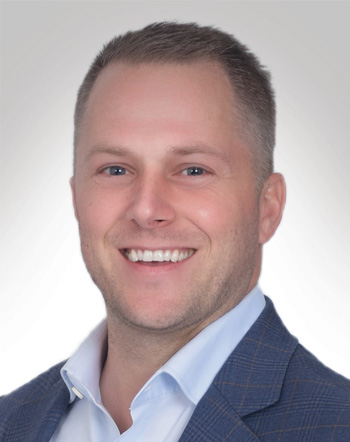 Brandon Wade
Vice President
---
Digital Therapeutics, Enterprise HIT, Implantables & Injectables, Real-World Data & Analytics, Remote Patient Monitoring & Connected Devices, Tech-Enabled Services
Brandon works in the intersections between the Health IT and Digital Health, Biopharma, and MedTech practices with a specific focus on cross-sector healthtech strategy. Brandon co-leads the Health IT and Digital Health practice, the Musculoskeletal practice, and is a leader in the Pharma Services practice.
Brandon has built a robust breadth and depth of expertise across sectors based on more than a decade of consulting at Health Advances where he has completed hundreds of client engagements.
Brandon works with digital, biopharma, and medtech clients to develop transformative corporate, franchise, and product growth strategy that is able to meet the needs of stakeholders in the evolving marketplace. Understanding the challenges from all angles and the needs of clients across sectors, Brandon is well-positioned to work with clients to develop innovative commercial and growth strategies as well as evaluate specific investment opportunities. His clients range from small digital start-ups to some of the largest biopharmaceutical companies and private equity firms in the world. While knowledge across multiple therapeutic areas, Brandon has targeted clinical expertise in cardiovascular, metabolic, renal, oncologic, respiratory, mental health, and orthopedic diseases.
Brandon holds a BS in Biochemistry and a BA in Biology from the University of Virginia (Go Hoos!).