Pharmaceutical and medical device development, end-market stakeholder support, and ultimately the delivery of healthcare could not happen without services. At the same time, effective services today can not happen without support from data and technology. At Health Advances we understand the intrinsic link between tech and services and have dedicated an entire practice to supporting tech-enabled services businesses.
In our Tech-Enabled Services practice, Health Advances helps clients understand how to augment services with technology and data to deliver higher return-on-investment (ROI) and better outcomes to key stakeholders.
Who We Serve
We work with investors, biopharmaceutical and medical device companies, and technology players to enhance service quality and care with technology and develop tech-enablement growth strategies.
Health Advances serves both companies with traditional services model as well as companies with SaaS models looking to add the service element to their business model.
What We Do
Our team understands health technologies, traditional services, and the vast array of players delivering and benefiting from said services. We are able to leverage experts across our Pharma Services practice, our DH / HIT practice, and our Medical Device and Diagnostics practices which allows us to develop sound tech-enabled strategies for our clients.
What we can do for those interested in the tech-enabled services space includes:
Commercial and growth strategy
Commercial diligence (buy and sell-side)
Customer journey and buying processes
Landscape assessments and competitive positioning
Monetization and business model strategy
Tech-Enabled Services Case Studies
Health Advances helped a tech-enabled services company to refine its pricing strategy. The company offers a turnkey solution to primary and urgent care practices that allows more convenient, high quality testing to their patients. Our team conducted qualitative and quantitative primary research among physicians and administrators to gather insights on diagnostics-as-a-service awareness, drivers and barriers to adoption, relative value of different product features, pricing models, and optimal price points. The synthesized report enabled the client to hone in on key customer segments, identify growth opportunities, and effectively cater its pricing models, actual price points, and go-to-market strategy based on practice personas.
A biotech company engaged Health Advances to provide an electronic clinical outcomes assessment (eCOA) platform landscape overview of current solutions used in clinical trials. This macro landscape overview provided a market map of eCOA solutions, a framework to identify gaps and points of differentiation, and an assessment of the required investments and pricing strategies to both build and maintain an eCOA platform. Health Advances also provided an in-depth investigation of current market leaders, platform maintenance and typical growth, and customer service models. Both primary and secondary research supported the formation of market insights, which were synthesized into a final report that provided a strategic roadmap for the client.
A large healthcare scribe company asked Health Advances to help define the role of artificial intelligence (AI) and machine learning (ML) technologies in its future roadmap and business model, and to evaluate the opportunity for technology integration with services across four areas: clinical documentation, population health management, patient engagement and care management, and clinical decision support. The Health Advances team evaluated the commercial opportunity of each area, taking into consideration the current adoption of these technologies, future growth drivers, current associated workflows, the required burden on healthcare providers, and the technologies in need of AI and ML. Primary and secondary research aided the team in the understanding of the workflows and pain points within each area and of the maturity of the existing AI and ML technologies. With commercial considerations, we provided the client with key insights necessary to make strategic build, buy, and partnering decisions in the company's future.
Health Advances was engaged by a clinical trial enabler company to help formulate its 3-5 year growth strategy in leveraging in its clinical trial services and expansion of clinical trial breadth. Through interviews with industry stakeholders and secondary research, the Health Advances team assessed current and future market trends and needs in the near future. The team identified gaps that could be filled by tech-enabled services and recommended optimal growth areas for the client to become a partner of choice for clinical trial execution and acceleration.
Tech-Enabled Services Leadership
Biotech & Pharmaceuticals
Diagnostics, Research Tools, & Precision Medicine
MedTech
Digital Health & Enterprise HIT
Investors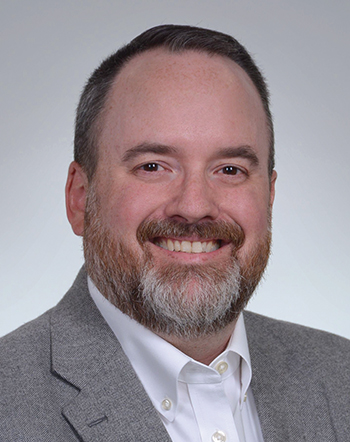 Greg Chittim
Partner
---
Contract Pharma Services, Digital Therapeutics, Employer Health, Enterprise HIT, Real-World Data & Analytics, Remote Patient Monitoring & Connected Devices, Tech-Enabled Services, Virtual Care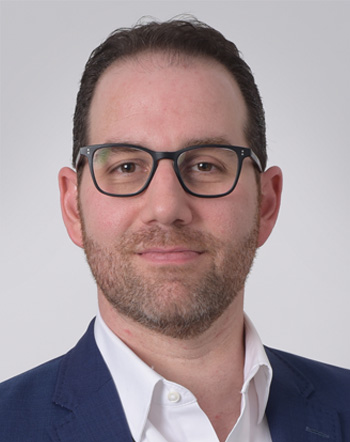 Jeffrey Abraham
Partner
---
Digital Therapeutics, Drug Delivery Devices, Employer Health, Real-World Data & Analytics, Remote Patient Monitoring & Connected Devices, Tech-Enabled Services, Virtual Care, Women's Health