Digital Biomarkers & Digital Diagnostics
The advent of digital health technologies and continuous data collection outside the clinic setting has unlocked a new frontier. Validating the connection between real-world biological markers and disease states will allow for earlier diagnosis, prognosis, and monitoring of disease of progression. These advancements will....
---
How We Help
Health Advances has been advising our clients on digital biomarkers and diagnostics for XX years. We pair our leadership's deep cross-sector experience with the technical expertise of PhDs and MDs to help companies navigate the digital biomarker landscape.
Health Advances partners with digital health, biopharma, and diagnostic companies to focus on:
Assess maturity of digital biomarker solutions and opportunities for partnership among attractive trailblazers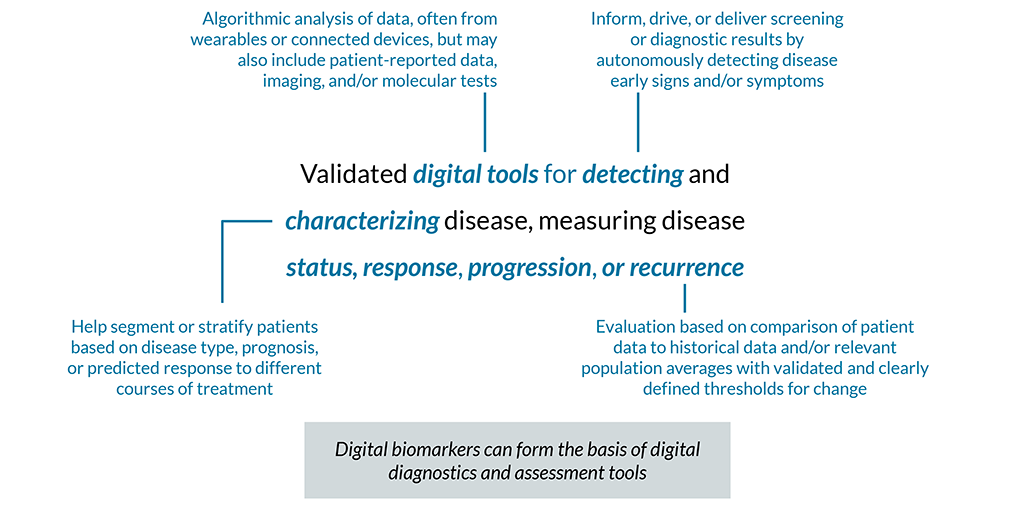 Digital Biomarkers & Digital Diagnostics Case Studies
Health Advances worked with a multinational pharmaceutical to devise a strategy for advancing the use of digital biomarkers for neurodegenerative diseases. We performed a systematic literature review to identify digital biomarkers with the greatest research activity and validation, interviewed clinicians and translational researchers to understand opportunities and challenges for our client, and compiled a list of potential partners. Finally, our team led brainstorming sessions with the client to identify actionable opportunities to facilitate the use of more mature digital biomarkers in clinical practice including exploratory trial endpoints and novel multimodal biomarkers.
Health Advances was engaged by a wearable device manufacturer to inform its strategy in building a robust product offering to support pharma using digital measures in clinical trials. The team conducted primary research with industry stakeholders and deep secondary research to identify the most attractive indication areas for digital biomarkers and measures and determine what technology and services the company should build to establish a leading position in the biopharma clinical development market. Health Advances delivered a detailed strategic roadmap and tactical recommendations to the client to use in near-term planning initiatives.
A leading pharma company with growing portfolio of immunology drugs engaged Health Advances to assess opportunities for digital biomarkers that could add value in trials or in the clinic in six disease states: Atopic Dermatitis, Psoriasis, IBD, Crohn's Disease, Lupus and Psoriatic Arthritis. Our team leveraged a deep understanding of current approaches used for screening, diagnosis, treatment and management of patients with these conditions to identify the shortcomings of current approaches and opportunities for digital biomarkers to address these shortcomings. The resulting deliverable was a prioritized list of opportunities to consider in the near-term, including tactical considerations for successful execution and attractive partners to approach to access the required technologies for success.
Digital Biomarkers & Digital Diagnostics Leadership
Biotech & Pharmaceuticals
Diagnostics, Research Tools, & Precision Medicine
MedTech
Digital Health & Enterprise HIT
Investors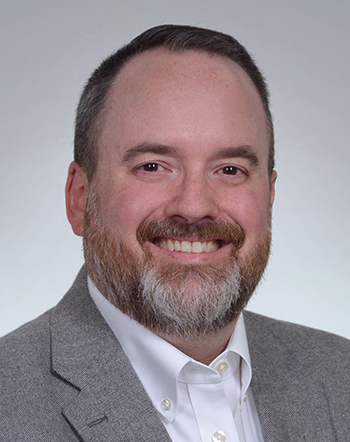 Greg Chittim
Partner
---
Contract Pharma Services, Digital Therapeutics, Employer Health, Enterprise HIT, Real-World Data & Analytics, Remote Patient Monitoring & Connected Devices, Tech-Enabled Services, Virtual Care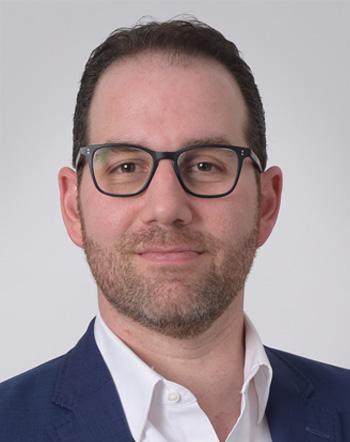 Jeffrey Abraham
Partner
---
Digital Therapeutics, Drug Delivery Devices, Employer Health, Real-World Data & Analytics, Remote Patient Monitoring & Connected Devices, Tech-Enabled Services, Virtual Care, Women's Health