Cell and gene therapies are transformative treatments with potential to offer unprecedented gains in patient outcomes and provide functional cures for severe, hard-to-treat diseases. Being at the cutting edge, however, comes with unique challenges in development and commercialization. Innovators need to navigate complex technical, regulatory, and market dynamics that are specific to both the modality and the clinical application.
---
The Health Advances Cell and Gene Therapy practice has worked closely with clients developing novel platform technologies to identify the most promising applications, facilitate favorable fundraising rounds, and maximize platform value. Combining the deep technical expertise of our PhD scientists with the clinical and business experience of our practice leaders, Health Advances can assist you in determining the best path for success.
+
Cell and Gene Therapy Engagements
+
External Cell and Gene Therapy Experts in Our Network
CGT Vector and Modality Database
And other dedicated Cell and Gene Therapy staff and resources
Cell and Gene Therapy Practice Areas
Orphan Diseases
Non-oncology rare and orphan diseases.
Hematologic Malignancies
Leukemias, lymphomas, and myeloproliferative neoplasms.
Solid Tumor Oncology
Across the most common solid tumor indications as well as ultra-orphan tumors.
Autologous CAR-T
Autologous CAR-T and TCRs.
Allogeneic Cell Therapies
Allogeneic CAR-T and TCRs, NK cell therapies, and other donor-derived cell therapies.
Other Personalized Cell Therapies
Patient-derived NK cell, personalized cancer vaccines, tumor-infiltrating lymphocytes, and dendritic cell therapies.
Gene Therapies
Viral and non-viral gene therapies including those applying in vivo and ex vivo gene editing technologies.
Cell & Gene Therapy Case Studies
A preclinical stage biotech company approached Health Advances to refine its indication expansion strategy for a novel gene therapy platform. The Health Advances team began with a technical assessment to identify all indications with mechanistic rationale. This comprehensive list was further evaluated based on technical fit, development feasibility, and commercial potential to identify the most attractive indications. For each priority indication, Health Advances detailed the proof-of-concept requirements to achieve successful positioning, provided development options in the context of the broader client portfolio, including potential for synergy or tissue-based expansion. Ultimately, our client used this research to prioritize pipeline investments.
A small biotech with a cancer vaccine and T-cell therapy came to Health Advances for a forecast and business plan in support of its application to be listed on a major stock exchange. The client needed assistance detailing the market context, revenue, clinical costs, and commercialization costs forecasts for its assets. The Health Advances team did deep dives into the epidemiology of each disease, the distribution of patients across lines of therapy, and the oncology market across the US, Europe and Asia. The team synthesized these data into models and detailed documents to be submitted to the stock exchange regulatory body, which allowed our client to highlight its value and facilitated its inclusion on the stock exchange.
A large investor engaged Health Advances to develop an investment strategy for the biotechnology industry. Our team analyzed the landscape of five notable biologic modalities - protein/antibodies, nucleic acid therapies, vaccines, gene therapies, and cell therapies- to prioritize a short-list of the most attractive areas for investment. We characterized the key risks, including scientific/technical and manufacturing; commercial opportunity, including the disruptive potential of the technology and historical/forecasted growth; critical success factors; and financing landscape and investment opportunities. The analysis allowed our client to prioritize the top three most attractive areas for investment.
An early-stage biotech developing a novel gene editing technology engaged Health Advances for an opportunity assessment and detailed clinical development strategy in an orphan disease. Health Advances leveraged insights from clinical and translational KOLs, payers, and regulatory experts across the US, Europe and Japan to understand the evolving treatment landscape and the potential positioning, value proposition, and regulatory requirements for the one-time gene editing technology. The team synthesized this information into a detailed clinical development strategy, outlining timelines, geographies, patient populations, and benchmarks for success, supported by a robust forecast to support the business case.
A company developing a novel gene therapy entering a very competitive market sought to assess the product value proposition, market access and pricing potential and optimize its clinical trial design to set the product up for success in the market. The client used our assessment to determine its next steps with the product and finalize its clinical development plan.
Cell & Gene Therapy Leadership
Biotech & Pharmaceuticals
Diagnostics, Research Tools, & Precision Medicine
MedTech
Digital Health & Enterprise HIT
Investors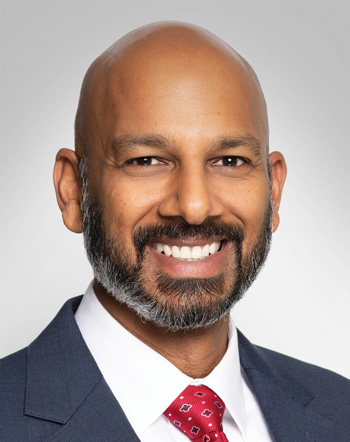 Vivek Mittal, PhD
Partner and Managing Director
---
Allergy & Immunology, CNS Diseases, Cardiovascular, Cell & Gene Therapy, Oncology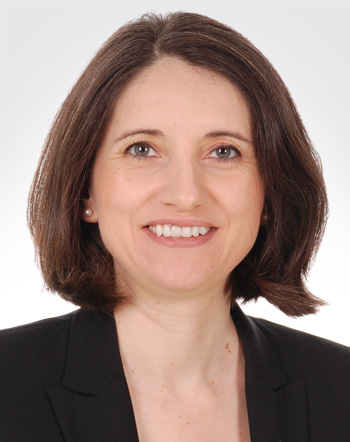 Daniela Hristova-Neeley, PhD
Partner
---
Bioprocessing, Cell & Gene Therapy, Contract Pharma Services, Life Science Tools & Services