The understanding of human immunology has increased substantially over the past ten years. Scientific insights have revealed new pathways and targets and elucidated the complex interactions between the adaptive and innate immune systems. Furthermore, there is a greater appreciation of the interactions of the immune system with other systems, like the CNS or microbiome. All of this has led to a highly competitive development pipeline, requiring strong early planning to succeed in new and more complex treatment paradigms.
---
At Health Advances, our Immunology practice leaders partner with you to translate your particular scientific approach to immune-mediated diseases into clinical and commercial value inflections. The center point of many of our engagements is the scientific evaluation, clinical validation, and competitive assessment of new mechanisms in order to assess their eventual market potential.
+
Immunology Indications Assessed
Proprietary Indication Prioritization Databases
And other dedicated Immunology staff and resources
Allergy & Immunology Case Studies
A biopharma client engaged Health Advances to help maximize the value of a development stage asset with potential across a number of autoimmune indications. We developed a framework to assess the commercial attractiveness of the indications, as well as determine optimal product positioning and launch sequence. In addition, we devised a strategy to optimize pricing across six indications in six geographies. The client leveraged our insights to justify internal R&D investment priorities and negotiate a lucrative business development transaction.
A small biotech approached Health Advances to assess the feasibility of leveraging its antibody expertise to build a portfolio in Allergy. We characterized the Allergy therapeutic area landscape, identified the most attractive indications and mechanisms, and surfaced insights on critical success factors for portfolio development. The client used our recommendations to determine the most attractive path forward including which indications and mechanisms to pursue as well as business development opportunities to target.
A clinical-stage company asked Health Advances to help assess follow-on indications for its lead program with a novel mechanism to reduce inflammation. We analyzed key market issues including multi-indication pricing and value protection strategies. In addition, we developed peak revenue forecasts that optimized the commercial potential across all relevant indications. Our robust analysis directed the client's lifecycle extension strategy.
A client with a robust pipeline of anti-inflammatory and anti-fibrotic assets needed support to develop a portfolio strategy in Inflammatory Bowel Disease (IBD). We developed and tested target product profiles (TPP) for each asset and determined their likely positioning in the future IBD treatment paradigm. Furthermore, we gathered insights on the likely evidence required for broad adoption and resultant clinical development paths. Our analysis supported the client's co-positioning of several assets in IBD and informed the overall disease area strategy.
At the request of a biopharma client, Health Advances quantified the commercial opportunity for a cell therapy in lupus nephritis. We characterized the unmet needs, sized the addressable patient population, and mapped the logistical and market access challenges for the therapy. To determine the likely adoption, we conducted qualitative interviews as well as a survey with key stakeholders. The client used our robust revenue forecast to make R&D investment decisions on the asset.
Allergy & Immunology Leadership
Biotech & Pharmaceuticals
Diagnostics, Research Tools, & Precision Medicine
MedTech
Digital Health & Enterprise HIT
Investors
Sheela Hegde
Partner and Managing Director
---
Allergy & Immunology, Cardiovascular, Diabetes & Metabolics, Drug Delivery Devices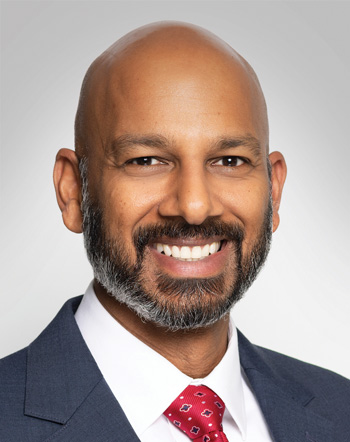 Vivek Mittal, PhD
Partner and Managing Director
---
Allergy & Immunology, CNS Diseases, Cardiovascular, Cell & Gene Therapy, Oncology