Durable Products. Dynamic Markets.
Durable medical equipment (DME) and consumer devices occupy a unique position within the MedTech industry. Unlike other segments, patients and their caregivers have an outsized influence in the selection and day to day use of these devices. At Health Advances, our MedTech practice leaders partner with you to better serve the needs of these stakeholders while still understanding the sway that payer and providers can have on your market.
---
Broad Expertise
With over 30 years in the medtech space, Health Advances has expertise in a broad array of therapeutic areas with particular relevance to the DME and consumer markets including:
Respiratory
Diabetes
Pain management
Physical medicine & rehabilitation
Continence care
Wound care
Medical furniture
We also understand the importance of different players in the DME and consumer device value chain. We work with both OEM manufacturers as well as DME service providers to develop well-informed, actionable strategies.
Your Market, Your Customer
There is nothing more powerful than understanding your market and your customer.
We are experts in gaining nuanced insights on your market within DME and consumer devices, including:
Purchasing process
Channel selection
Patient and provider preference
Key features in product selection
Role of sales reps and company support
Insurance coverage, coding and reimbursement
Competitive bidding program
Patient willingness-to-pay
Utilization trends
New product innovations
We help you understand the customer so you can design and deliver a winning product and service.
Salient Market Trends
Healthcare stakeholders face an ever-changing set of imperatives, incentives and trends that impact DME and consumer devices. To name just a few:
The advent of acute care provided in the patient home
Expanding online channels that allow patients to "shop around" for healthcare products
Continued experimentation with value-based care arrangements that put providers at risk for at-home rehabilitation
Consolidation of home care providers including recent acquisitions by major US payers
New Opportunities
DME and consumer devices are never just about the product. We put the product in context of the greater medtech continuum of care.
We understand DME market dynamics as well as the move manufacturers are making into the prescription self-pay market.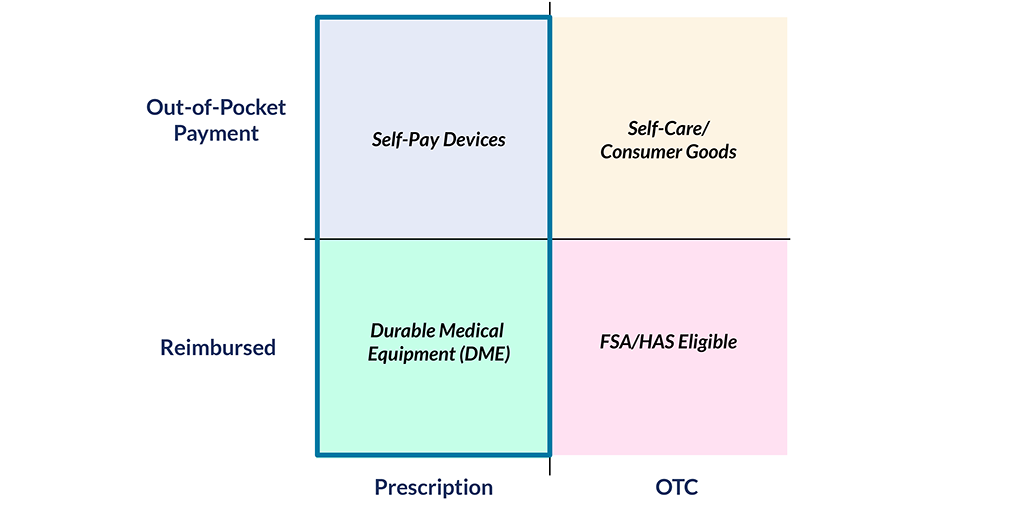 DME & Consumer Devices Case Studies
Health Advances was engaged by a medical device manufacturer to assess the market for a self-pay device-based treatment of symptoms for a chronic disease. The team interviewed a wide variety of physicians to understand overall likelihood to prescribe the product and prioritize clinical specialties for initial sales targeting. In addition, the team designed and analyzed a large quantitative survey of patients to identify the optimal price point for the treatment. Ultimately, the team synthesized physician and patient feedback, along with analog learnings, to recommend a go-to-market strategy that ensured efficient use of commercial resources.
Health Advances was engaged by a durable medical equipment manufacturer to assess the impact of evolving healthcare channels (e.g., retail, online etc.) on the company's US respiratory equipment business. The team conducted a comprehensive review of notable trends in healthcare channels using secondary research including company press releases and investor materials. Primary research interviews and survey were used to understand physician, payer, and patient expectations of future channel usage. Finally, the team analyzed several analogs in markets with notable shifts in channel or distribution patterns and identified implications for the client's business. Ultimately, the team's work helped the client prioritize partnership and marketing efforts with existing and new channel partners.
A leading manufacturer engaged Health Advances to assess and validate the strategy of its advanced wound care division. The team conducted in-depth qualitative interviews with purchasing stakeholders, WOCNs, and industry experts to characterize trends and key success factors in advanced wound care to determine how they align with the company's competences and strategic plan. Health Advances then drove consensus among the management team to adjust the strategic direction of the division, , outlining two options to grow the division in the near term. Using additional primary and secondary research, Health Advances evaluated and prioritized these options, and made strategic roadmap recommendations.
DME & Consumer Devices Leadership
Biotech & Pharmaceuticals
Diagnostics, Research Tools, & Precision Medicine
MedTech
Digital Health & Enterprise HIT
Investors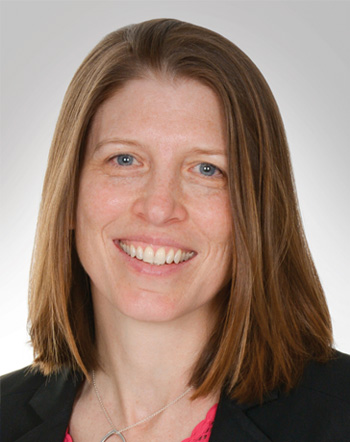 Tracy Walters
Partner and Managing Director
---
Capital Equipment, Consumables, Instruments & Supplies, Contract MedTech Services, Contract Pharma Services, DME & Consumer Devices, Implantables & Injectables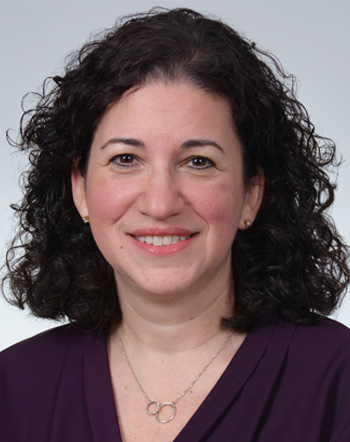 Susan A. Posner
Partner
---
Capital Equipment, Consumables, Instruments & Supplies, Contract MedTech Services, Contract Pharma Services, DME & Consumer Devices, Implantables & Injectables, Women's Health